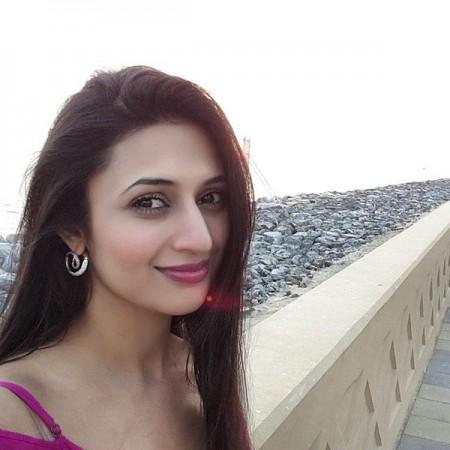 "Yeh Hai Mohabbatein" actress Divyanka Tripathi is on a roll these days. After bagging top awards at the recently-concluded Star Parivaar Awards 2015, the TV star was honoured with Shan-e-Bhopal by Gulzar, in her hometown, Bhopal.
Thrilled with the prestigious addition to her awards shelf, Divyanka shared photos from the event on Instagram.
"A moment of pride! Awarded Shan-e-Bhopal by hands of #Gulzar sahab...in the prestigious Iftekhar Festival. Flying high!," she wrote and added, "With #Gulzar sahab n #SalimArif sahab. A beautiful evening followed by a powerful play 'HumSafar' enacted by #HarshChhaya ji and #LubnaSalim ji in #BharatBhawan."
Her career seems to be witnessing a positive phase. While the leading lady is enjoying every bit of it, some of her industry friends have been left intimidated by it.
Shravan Reddy aka Neil from "Dosti...Yaariyan...Manmarziyan" developed a cold feet when asked to host SPA 2015 alongside Divyanka. According to a Mid Day source, the actor almost backed out of anchoring the award show when he realised that it was the only chance he had at sharing the stage with the gorgeous actress.
"Being in one frame with Divyanka made me extremely nervous as she is a beautiful lady and an even better person at heart. I have a huge crush on her ever since I have seen her perform," Shravan told IANS.
Mishkat Varma aka Kabir Kumar of "Nisha Aur Uske Cousins" is also reportedly a big fan and at the event, Divyanka even kissed him on "YHM" co-star Mihika Verma's request.
"Mihika is like a real sister. And Mishkat, her brother is such a sweet person. Mihika had mentioned to me several times about him being a big fan but we never got a chance to meet. So I thought of surprising him. His smile was priceless," Divyanka further elaborated.
Check out the photos from the event: