As the year 2019 draws to a close, let's take a look at some of the trending stories that made headlines this year. From Wing Commander Abhinandan Varthaman's heroic deeds to Internet sensation Ranu Mondal whose singing video in a railway station went viral, there were many moments that caught people's attention and were trending on social media.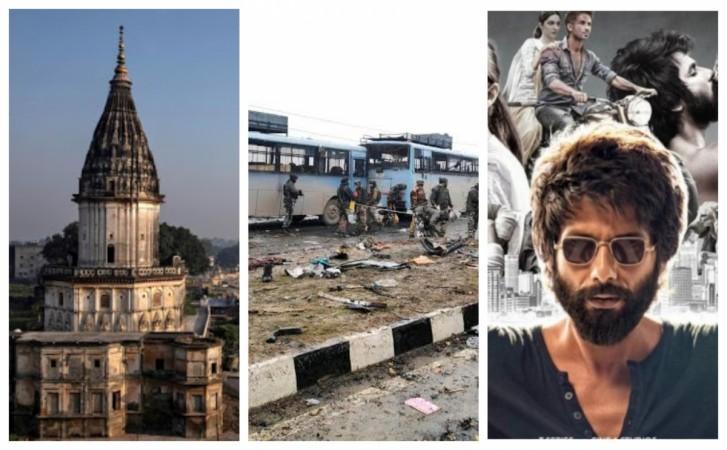 If you have missed these stories, take a trip down the memory lane with the following top 10 trending stories of the year.
Pulwama attack - This year started on a grim note for Indians with over 40 Central Reserved Police Force (CRFP) troopers being killed in the Pulwama district of Jammu & Kashmir on February 14. A suicide bomber, who was believed to be a member of Pakistan-backed Jaish-e-Mohammed (JeM) attacked a military convoy of the Indian Army. It was on February 26 when India retaliated and launched pre-dawn airstrikes in Balakot district of Pakistan to eliminate terror camps of JeM operating from India's nuclear-armed neighbour Pakistan. Meanwhile, IAF braveheart Abhinandan Varthaman was captured by Pakistani forces but later released after a lot of negotiations.
Lok Sabha Elections - The 2019 General Elections were held from April to May. The Bharatiya Janata Party (BJP) led by Prime Minister Narendra Modi returned to power for the second term with a clear majority. Meanwhile, PM Modi's "sabka saath, sabka vikas, sabka vishwas" tweet celebrating the BJP's massive victory in the Lok Sabha also became the most-liked and retweeted tweet of 2019.
Kabir Singh - Shahid Kapoor and Kiara Advani starrer Kabir Singh was one of the most controversial yet the most successful films of 2019. With this movie, Shahid registered his career's massive hit and managed to win the audience's heart. Kabir Singh, which turned out to be one of 2019's biggest blockbusters, also became the most Googled film of 2019 beating Avengers: Endgame.
ICC Cricket World Cup - Organised every four years, India reached the semi-finals of the ICC Men's Cricket World Cup 2019. However, the team lost in the semifinal against New Zealand in the World Cup.
Avengers: Endgame - Avengers: Endgame is one of the biggest movies to hit the theatres this year. It seems like Avengers: Endgame generated massive excitement in India and it was the fifth most-Googled term of 2019 in India.
Chandrayaan 2 - India's lunar exploration mission, Chandrayaan-2 brought together an orbiter, lander and rover to explore the unexplored south pole of the Moon. The Vikram Lander successfully separated from Chandrayaan-2 Orbiter on September 2. Minutes before its scheduled soft-landing on the surface of the moon, communication with Vikram Lander was lost.
Article 370 - Article 370 of the constitution, that granted special status to Jammu and Kashmir, was scrapped in August this year.
Ayodhya Verdict - The decades-old Ram Janmabhoomi dispute over the 2.77 acres of land has been given to Ramjanmabhoomi Nyas. However, 5 acres to be allotted to Sunni Wakf Board within Ayodhya to build a mosque.
Ranu Mondal - Internet sensation Ranu Mondal made headlines during late August after her singing video in a railway station went viral, leading her to instant fame. Ranu Mondal made her recording debut with music director Himesh Reshammiya in the song, 'Teri Meri'.
Citizenship Amendment Act (CAA) - The contentious Citizenship (Amendment) Bill, 2019, which was passed in both Lok Sabha and Rajya Sabha amid fierce opposition, witnessed massive protests across the country. The death toll in protests against the CAA went up to 21.