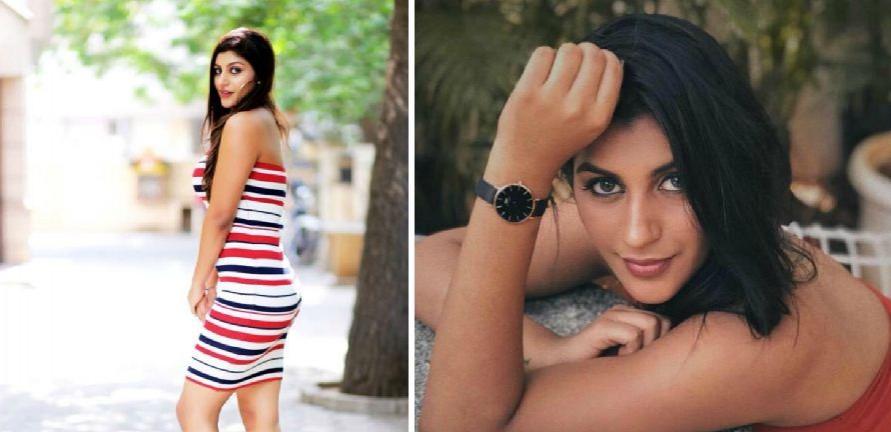 Yashika Aannand, who won hearts with her recently released Tamil movie Iruttu Arayil Murattu Kuthu, is in the news for her bold comments again. The actress has made a sensational statement by revealing the name of the person with whom she would like to share the bed.
In an interview with a YouTube channel, Yashika Aannand was asked to name the one celebrity with whom she wants to share your bed and her instant response was "Priyanka Chopra." On insisting to name the actor and not the actress, she took Ranveer Singh's name.
On a lighter note, she indicated that she would be on one side and Deepika Padukone on the other side of the bed, with Ranveer Singh between the two girls. However, she refused to name a Tamil actor for the same question.
Some of the audience has raised eyebrows over her bold comments. Recently, she had spoken about girls losing virginity. "I think like just how guys lose virginity before marriage, even girls can lose virginity before marriage," she said in an interview with Indiaglitz.
Her comments had not gone well with some people as they felt she was encouraging sex before the marriage. Clarifying her statement, Yashika Aannand, in her latest interview, said that both girls and boys should be treated equally.
"If a girl loves somebody it happens. Nowadays what does not happen! What will happen in live in relationship..... at a point everything happens right. It is very understandable. And I would say if a guy can do anything before marriage even girls have the right to do. A girl should not be questioned. It is her choice," she explained.
The actress wants people to address the issues of girls being raped and not losing virginity before marriage.