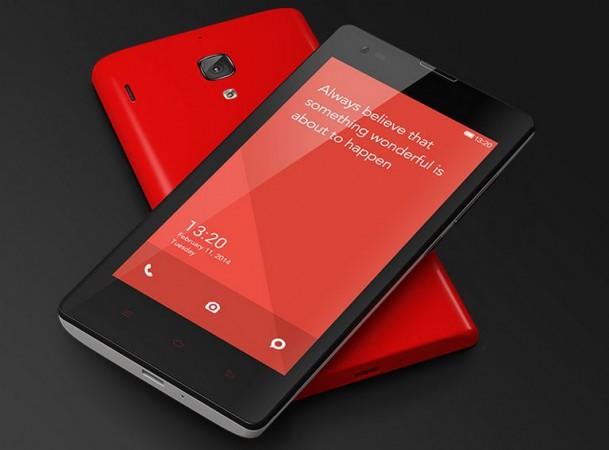 Xiaomi, China's largest smartphone maker, announced on Monday that its revenue had doubled to $12 billion on account of its phone sales that tripled in 2014.
Xiaomi said that its 2014 pre-tax sales were up 135% from 2013 and it sold over 61 million phones in the last 12 months alone, up 227 percent from a year ago. The company managed to surpass its sales target of 60 million phones in 2014, up from its target of just 20 million in 2012.
In a post on China's local social media website Weibo, Xiaomi co-founder and president Bin Lin wrote:
"2014 is a year of important milestones for Xiaomi. We came from behind and became market leader in China. Almost all major players in the smartphone industry have conducted microscopic level study of our business model. We have faced, and will continue to face more intense competitions in the industry. However, we are determined to face the competition with the following priorities in mind."
The spectacular success of Xiaomi is worth noting. News of the stellar revenue and figures comes just a week after the company confirmed that it has managed to raise $1.1 billion, pegging its net worth at $45 billion.
In August 2014, Xiaomi confirmed that it was valued at $10 billion after a round of fundraising. It, however, did not disclose the amount. That was a significant leap from the $4 billion net worth in 2012.
The four-year-old smartphone maker has come a long way since. Xiaomi's raging success in its latest Asian market, India, has propelled the company to new highs. Investors see great potential in the firm and its valuation could double to $100 billion in the near future.
"I don't think there's any company that has reached $1 billion in revenue as fast as Xiaomi. In every conceivable benchmark, it's almost unprecedented in terms of its speed of growth," Yuri Milner, an investor who put his cash in Facebook and Alibaba when they were just startups, told Bloomberg in a telephone interview.
What about Xiaomi's 2015?
Some are worried about its super-fast pace of growth adding that Xiaomi could fall short on huge expectations in 2015 because it was going "too fast, too soon."
"I don't think Xiaomi can repeat this astounding growth of 135 percent, it's a case of too big, too soon. We're definitely in wait-and-see mode; investors are not looking to raise their profile on Xiaomi yet. The results are too dramatic and can only go downhill from here," Cyrus Daruwala, managing director at IDC Financial Insights was quoted by CNBC.
On the other hand, some think the company's revenues will keep expanding not just from its smartphone line but also other electronic devices and diversified businesses, which will mostly sprout from its huge loyal customer base.