After earning the "fastest growing smartphone brand in India" tag (according to IDC's Q3 data), Xiaomi seems to be ready to cater to the needs of rural India – the neglected section of the society that needs help the most. That's exactly what the company's India head Manu Kumar Jain has claimed in a tweet.
At a time when Xiaomi's upcoming handsets Redmi 5 and Redmi Note 5 are hogging all the limelight, Jain has managed to divert the curiosity to something different. After tweeting that "i is coming soon," which could be anything including Mi devices, Xiaomi India head has said that the company would release a new product that will help people from rural India.
Met this incredible couple during my field trip across villages. I was humbled by their warmth, and hospitality they offered me ?

Gained insights on the way people lead their lives in rural India. Fingers crossed for a new product that I believe will help change their lives ? pic.twitter.com/hTNmiWmZ6H

— Manu Kumar Jain (@manukumarjain) November 19, 2017
However, Jain didn't reveal the name of the product. It could be a power band for electricity-starved rural India or a feature phone or a budget smartphone – nobody knows. But the product he was talking about may not be the much-hyped Redmi 5 or the Redmi Note 5, as they are not rural-centric smartphones as such.
Also read: Xiaomi Redmi 5 production began in October

It may be mentioned that Xiaomi is expected to release the Redmi 5 by the end of this month or early December. It is expected to come with features like a 5.7-inch HD+ touchscreen, a Qualcomm Snapdragon 430 processor, a 3GB RAM, a 64 internal memory, a 12MP main camera, and a 4,000mAh battery.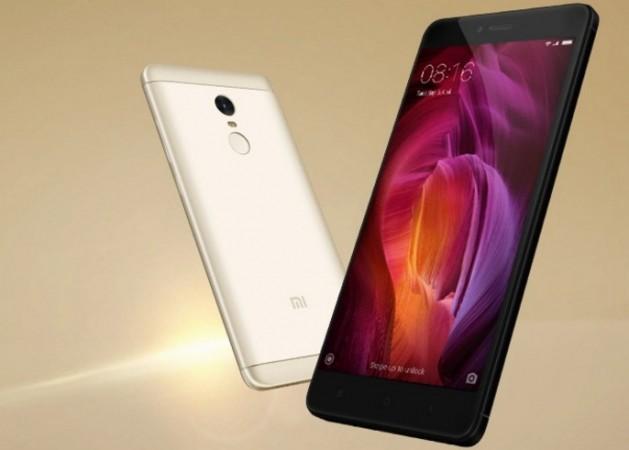 On the other hand, the Xiaomi Redmi Note 5 is expected to be launched in early 2018. It has been spotted on Chinese retailer JD.com and OppoMart, giving a hint that its release may not be far off.
The device is expected to feature a 5.5-inch full HD display with 401 ppi (pixel density), a Qualcomm Snapdragon 636 processor, an Android Nougat-based MIUI 9 OS, a 3GB/4GB RAM, and a 32GB/64GB internal storage. It is also expected to mount a dual 16MP main camera and a 5MP front-snapper, and houses a 4,000mAh battery.