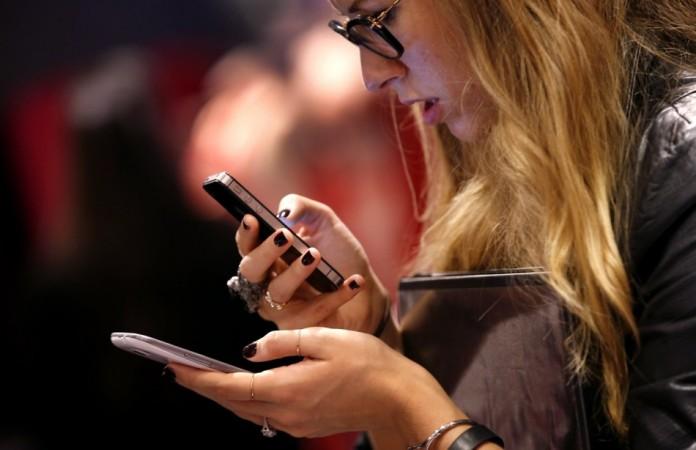 Early this week, Xiaomi launched the much-awaited Mi4 in the subcontinent.
India being a price-sensitive market, odds looks favourable for Xiaomi Mi4 to pose a stiff challenge to the leaders like Samsung and Apple.
Xiaomi Mi4 has some exceptional hardware and yet is priced under ₹20,000. It's no wonder that Xiaomi grew a staggering 174% in the recently concluded Q3 quarter compared to last year.
[Read more: World's Top Smartphone Makers of 2014 Calendar]
To get better perspective on these phones, we have briefly described the key specifications of Xiaomi Mi4, Samsung Galaxy S5 and Apple iPhone 6.
Xiaomi Mi4 vs. Samsung Galaxy S5 vs. Apple iPhone 6: Design and Build quality
First up, Xiaomi Mi is pretty different from its predecessor. Xiaomi Mi3 came with unibody-design with non-removable back cover, whereas its successor has shed the design language.
Xiaomi has gone back to the basics and has embraced the classic candy-bar body. Key improvements we see in the Xiaomi Mi4 is that its contours are laced with polished metal-lining all around the edge, giving true premium touch to the phone. And, the glossy plastic cover is visually appealing and also sturdy enough to bear minor accidental drops.
On the other hand, iPhone 6 is a true premium smartphone like all previous generation Apple devices. But the 2014 edition model boasts a new curvaceous slim body design language with bigger display and perfectly fusing aluminum alloy cover on the rear side. On the front, it features high quality display with Sapphire-coated home-button, which also houses the Touch-ID finger-print sensor.
Samsung Galaxy S5 was the first to debut among the two rivals in 2014 and came with not so premium body and also with under-par build quality compared to Xiaomi and iPhone 6.
However, it has an enviable feature that very few brands offer in the market. Galaxy S5 comes with a dust-and-water-resistant IP67 certifications (can survive only up to three feet under water for half an hour) and perforated back-cover which adds value by giving a good grip for the hand to hold the phone. It also boasts of value-added feature finger-print sensor on the home button.
In terms of display specifications, all three phones sport full HD resolutions screen, but differ in pixel density due to screen size.
Xiaomi Mi4 vs Samsung Galaxy S5 vs Apple iPhone 6: Processor, RAM and Storage
Xiaomi and Samsung smartphones house same Snapdragon 801 series based SoC (System on Chip) with same clock rate of 2.5GHz, still Mi4 trumps Galaxy S5 thanks to sumptuous 3GB RAM. More RAM space, more efficiently the phone runs.
On the other hand, iPhone 6 houses the industry's most advanced 64-bit class Apple A8 chipset in the industry and is backed by M8 motion co-processor which helps taking some load off the main processor.
[Note: The advantage of having 64-bit processor is that the phone performance and RAM management will more optimized and efficiently used among the apps. Users are less likely to face lag during multi-tasking.]
There is one disadvantage of owning Xiaomi Mi4 and Apple iPhone 6 is that they have limited memory of 16GB. Apple fans who wish for more storage have to shell out ₹9,000 bucks more 32GB (₹62,500) and ₹72,500 on 128GB model.
Samsung Galaxy S5 owners will have the luxury of using microSD card capable expanding storage space to 128GB.
Xiaomi Mi4 vs. Samsung Galaxy S5 vs. Apple iPhone 6: Mobile Operating System-
In this aspect, all three smartphones stand almost even as they run on the ubiquitous Android and iOS platforms. User will be spoilt for choices to install value-added applications in these ecosystems (both have a combined app collection close to two million)
And there is an additional advantage for owning Apple phone, as its iOS is more secure than Android platform. Despite the recent iCloud hacking, Apple's app store is more robust in keeping a tab on malware and virus, where in Android open-platform system is breeding ground for hacking and phishing spywares.
[Note: The problem is mainly to do with users (probably with low awareness) ignorantly installing apps developed by unknown publisher]
However, things are changing quickly in Android ecosystem, as Google has upped the ante by bringing in more security measures at Play store to keep a tab on malwares.
Both Apple and Google have brought in 'Kill Switch' in the newly introduced iOS v8.0 and the Lollipop OS; now, password protected factory reset options will be enabled in the phone to thwart theft.
Xiaomi Mi4 users can enjoy best of both thanks to new MIUI v6.0 as it looks more of hybrid of Android and iOS. It is said to bring in new visually appealing interface, new email integration, notification options, enhanced security and a lot more improvements.
Honorable mention:
It has to be noted that Xiaomi is one of the very few OEM (Original Equipment Manufacturers) partners of Google, who are quick with releasing software updates, that's not all, they also listen to fans on official forums and release regular software patch soon after a bug is reported.
[Read more: Key Features of Xiaomi MIUI 6]
Xiaomi Mi4 vs. Samsung Galaxy S5 vs. Apple iPhone 6: Camera specifications-
Xiaomi Mi4 boasts a feature-rich 13.0-megapixel Sony IMX214 camera with 6 element lens, f1.8 aperture, real-time HDR, CMOS sensor, 0.3-second auto-focus feature and is capable of recording 4K resolution video as well. On the front too it houses a pretty good 8.0-megapixel Sony (IMX219) 80-degree wide-angle camera with 5 element lens, f1.8 aperture which is certain to please the selfie aficionados.
Samsung's Galaxy S5 is no less of a competitor; it comes with a feature-rich 16.0-megapixel camera. It boasts 0.3- second auto-focus speed (world's fastest), 4K resolution video recording ability and advanced HDR (High Dynamic Range) features. On the front, it features 2.1-megapixel camera with full HD video-recording ability.
Apple iPhone 6 comes packed with the new 8-megapixel iSight camera with 1.5µ pixels, f/2.2 aperture, True-Tone flash, hybrid IR filter, five-element lens, sapphire crystal lens cover. Whereas, on the front, it houses a 1.2-megapixel FaceTime camera with f/2.2 aperture, auto-HDR and 720p HD recording ability.
Xiaomi Mi4 vs. Samsung Galaxy S5 vs. Apple iPhone 6: Price
It's no secret that Xiaomi fast ascent to the top 5 smartphone makers list is due to company's strategy of selling high-end devices at dirt –cheap prices. And now, Xiaomi continues to practice this business model with Mi4 in India.
Except a little threat from OnePlus One, Xiaomi Mi4 has no rivals in this price-range.
Samsung Galaxy S5-LTE more than six months ago for 50,000 plus price-tag but since then the costs have come down. Right now, its price is hovering around ₹35,000 in the market.
On the other hand, Apple iPhone 6 (4.7-inch) model prices ranges between ₹53,500 and ₹71,500.
Xiaomi Mi4 vs. Samsung Galaxy S5 vs. Apple iPhone 6: Verdict
Despite the accusation of being a copycat, Xiaomi has got a winner in Mi4 when compared to over-priced Samsung Galaxy S5 and Apple iPhone 6 [strictly in terms of hardware specifications].
Xiaomi Mi4's USP is that it comes packed with high-end hardware and yet it can grabbed for less than ₹20,000 bucks, but it fails in two areas – limited storage capacity and no 4G network compatibility.
It already sells 4G compatible model with 64GB memory in China, so it would have been better if company offered the same in India.
We heard that 4G antenna chip compatible with Indian 4G spectrum was too big to incorporate requiring change in Xiaomi Mi4's design. If this is true, it's forgivable, but the company should have at least released the 3G model with 64GB memory so that it could compete with its Chinese peer OnePlus One, which has a huge following in India as well.
Tech-savvy people don't mind spending thousand bucks more for OnePlus One which as almost same hardware with 64GB memory.
[Read More: Xiaomi MI 4, OnePlus One, HTC One M8, or Motorola Moto X 2014: Which One should You Buy?]
For those who don't store a lot of movies and large cache of mp3 music files in their phone, 5.0-inch Xiaomi Mi4 will do just fine.
Models
Xiaomi Mi4
Samsung Galaxy S5
Apple iPhone 6
Display

5.0-inch full HD (1920x1080p) screen with Sharp / JDI OGS (One Glass Solution) full lamination
Pixel density : 441 ppi (pixels per inch)

5.1-inch Super AMOLED display with full HD (1920x1080p) resolution having
Pixel density: 440 plus ppi (pixels per inch)

4.7-inch LED-backlit IPS screen with Retina HD (aka full HD) with 1334 x 750p resolution
Pixel density: 326 ppi (pixels per inch)

Add-ons:

Fingerprint-resistant oleophobic coating on front
Dual-domain pixels for wider viewing angles

OS
Android v4.4.3 KitKat with MIUI v6.0 [Gauranteed to get 5.0 Lollipop update]
Android v4.4.2 KitKat OS [Gauranteed to get 5.0 Lollipop update]
iOS v8.0 (v8.1.3 Update released)
Processor
2.5GHz Qualcomm Snapdragon 801 series quad-core CPU
2.5GHz Qualcomm Snapdragon 801 series quad-core CPU (chipset: MSM8974AC)

1.4GHz Dual-core Cyclone CPU
[20-nanometer class based second generation 64-bit A8 chipset which is 25-percent faster (50-percent faster graphics too) than the A7 in iPhone 5S.
It is aptly supported by second generation, M8 motion co-processor]

GPU
Adreno 330
Adreno 330
PowerVR GX6450 (quad-core graphics)
RAM
3GB LP-DDR3
993MHz 2GB DDR3
1GB
Storage Capacity
16GB [Not expandable]
16GB, expandable via micro SD card
16GB/64GB/128GB[Not expandable]
Camera

Main: 13.0-megapixel Sony IMX214 camera with 6 element lens, f1.8 aperture, real-time HDR, 4K video recording, CMOS sensor, 0.3-second auto-focus feature
Front: 8.0-megapixel Sony (IMX219) 80-degree wide-angle camera with 5 element lens, f1.8 aperture

Main: 16.0-megapixel camera with HDR, fast (0.3-second) auto-focus, 4K video recording
Front: 2.1-megapixel camera with full HD video recording

Main: New 8-megapixel iSight camera with 1.5µ pixels, f/2.2 aperture, True-Tone flash, hybrid IR filter, five-element lens, sapphire crystal lens cover,
Front: 1.2-megapixel FaceTime camera with f/2.2 aperture, auto-HDR,720p HD video recording

Battery
3080 mAh (Li-Ion Polymer) with quick-charge 2.0 technology
2800 mAh battery with Ultra Power Saving ModeTalk time: up to 21 hoursStandby mode: 390 hours
Talk time: up to 14 hours (3G)Standby time: close to 10 days (250 hours)
Network
3G
LTE Cat.4 (150/50Mbps)
3G & 4G-LTE (with new VoLTE technology for high quality voice-calling)
Add-ons
water-repellent nano-coating, IR-blaster, stainless steel frame, Wi-Fi (802.11 ac; dual-band: 2.4/5.0 GHz), Bluetooth v4.0, Bluetooth HID, and other standard connectivity features
Fifth generation Wi-Fi (802.11 a/b/g/n/ac HT80, MIMO (2x2)), Bluetooth v4.0 BLE/ANT+, NFC, IR Remote, Water-proof and dust-resistant IP67 certification, finger print based biometric technology, built-in heart-rate monitor, Kids mode, Private mode, Download booster, S Health v3.0,
Finger-print sensor (much better Tough-ID security feature), Wi-Fi (802.11a/b/g/n/ac), Wi-Fi calling (in select markets), Bluetooth v4.0, NFC. GPS/GLONASS
Dimensions
139.2 x 68.5 x 8.9 mm
142.5 x 72.5 x 8.1 mm
138.1 x 67.0 x 6.9 mm
Weight
149 g
145 g
129 g
Price
₹19,999/-
₹51,500

[Now the price hovering around ₹35,000]

16GB: 53,500;
64GB:₹62,500;
128GB:₹71,500;