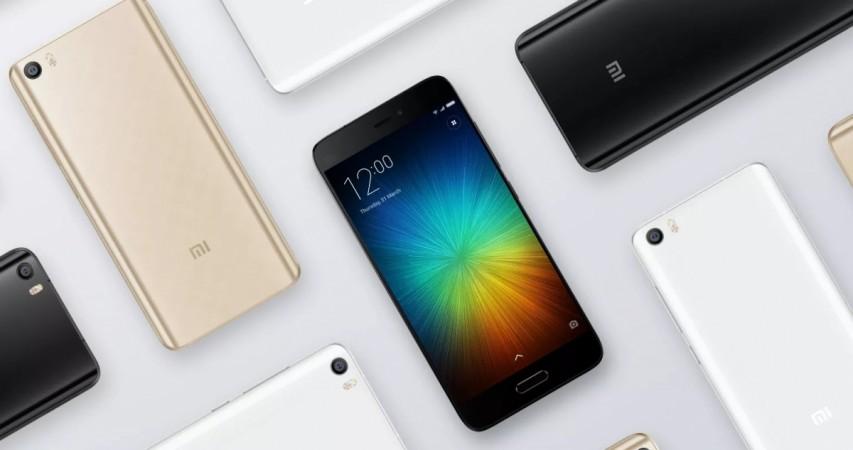 The long-rumoured Xiaomi Mi 6 series has reportedly got the official nod from the state-run telecom regulatory body in China — Compulsary Certifications of China (3C).
Xiaomi device bearing the model number: MCE16, understood to be from the much-awaited Mi 6 series, has received approval from 3C, reported Gizmo China.
Also read: Apple iOS 10.3 with critical battery bug fix released; Here's why you should upgrade iPhones, iPads and iPods right now
For those unaware, all mobile phones in China have to get 3C's nod before they get officially launched in the market. With 3C's approval, the mobile phone is said to be safe to use under the following terms — health, hygiene, security, environment and anti-fraud.
With this, Xiaomi is just a step closer to launching Mi 5 successor, which according to the rumours, it is slated to make its debut in mid-April, either on 11 or 16.
Xiaomi Mi 6: What we know so far about Mi 5 heir
As per reliable reports, Xiaomi is expected to follow Samsung Galaxy S8 series' strategy of launching two variants with varying screen sizes — 5.15-inch Mi 6 and 5.7-inch Mi 6 Plus.
The generic Mi 6 model is said to sport full HD (1920x1080p) display, 4GB/6GB RAM, 32GB/64GB/128GB storage, 19MP camera with Sony IMX400 sensor having 1/2.3-inch lens, an 8MP front-snapper with ultra pixel sensor and a 3,200mAH cell.
On the other hand, the top-end Mi 6 Plus is said to have QHD (2560x1440p) screen, 4GB/6GB/8GB RAM, 64GB/128GB/256GB storage, a 12MP dual camera with Sony IMX362 sensor on the rear, an 8MP with ultra pixel sensor on the front and a huge 4,500mAh battery.
Both the Mi 6 and the Mi 6 Plus are said to house the Qualcomm's latest Snapdragon 835 octa-core CPU.
As far pricing is concerned, the Mi 6 is expected to come in three configurations — 4GB RAM+32GB storage, 4GB RAM+64GB storage and 6GB RAM+128GB storage — for ¥1,999 (roughly $290/€272/Rs 18,799), ¥2,299 (roughly $334/€313/Rs.21,610) and ¥2,699 (roughly $392/€367/Rs 25,382), respectively.
The Mi 6 Plus too is said to be offered in three system configuration — 6GB RAM+64GB storage, 6GB RAM+128GB storage and 8GB RAM+256GB storage — for ¥2,599 (roughly $377/€354/Rs 24,441), ¥2,999 (roughly $435/€408/Rs 28,203) and ¥3,499 (roughly $508/€476/Rs 32,905), respectively.
Watch this space for latest news on Xiaomi Mi 6 series.