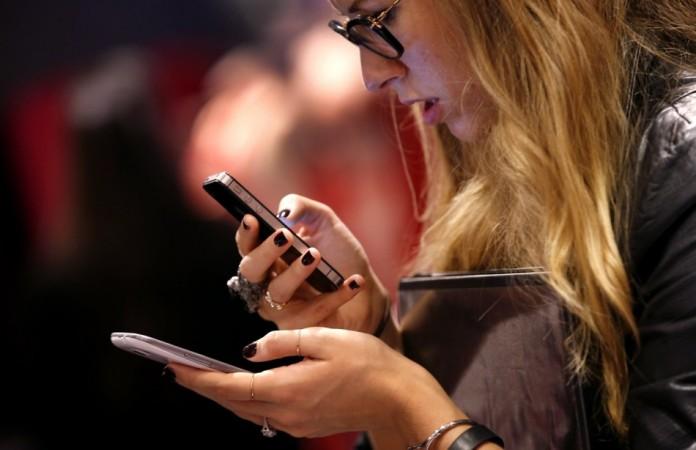 Just a few days back, emerging smartphone makers Xiaomi and Asus launched feature-rich smartphones Mi 4i and Zenfone 2 in India.
Tech critics have showered of lots praises on the new Mi 4i and Zenfone. As expected, they received an overwhelming response from the public when they went on sale last week.
[Read more: 40,000 Xiaomi Mi 4i Units Sold out in 15 Seconds]
Xiaomi Mi 4i and Asus Zenfone 2 ship with top-end internal hardware and yet come with pocket friendly price-tag, thus creating impression in the minds of consumers, why top-tier brands like Samsung Galaxy A7 and HTC Desire 826, which house pretty much same specifications, look over-priced.
[Read more: Asus Zenfone 2 Series Sold out in India; Second Batch to Hit Stores in Mid-May]
To provide a better perspective between the phones, we have briefly described the key specifications of Xiaomi Mi4i, Samsung Galaxy A7, Asus Zenfone 2 (ZE551ML) and HTC Desire 826.
Display:
Asus Zenfone 2 and Samsung's Galaxy A7 sport energy-efficient and crisper full HD super AMOLED display having a pixel density close to 401 ppi (pixels per inch).
Another notable feature of Galaxy A7 is that it boasts energy-efficient super AMOLED display and it measures just 6.3 mm in thickness, making it slimmest Samsung smartphone in the market. It also flaunts uni-body design with premium metal laced around its edges like we see in the flagship Galaxy Alpha series.
HTC Desire 826 too flaunts 5.5-inch full HD screen and is protected by Corning Gorilla Glass 3 shield.
On the other hand, the new Xiaomi Mi 4i flaunts a 5.0-inch full HD Sharp / JDI OGS (One Glass Solution) full laminated screen and having pixel density of 441 ppi (pixels per inch). It is protected by Gorilla Glass 3.
Another mentionable feature include Sunlight Display technology. There is a dedicated processor inside the Xiaomi Mi 4i, which enables the device to make changes display brightness automatically based on the lighting condition of the environment. It does done by brightening only the darker regions, so the resulting image becomes clearer to the users' eyes irrespective of the surroundings.
Processor & RAM storage capacity:
In this aspect, Xiaomi Mi 4i, HTC Desire 826 and Samsung Galaxy A7 stand even as they house same SoC (System on Chip) and RAM configuration.
All three phones ship with the new generation 64-bit class based Snapdragon 615 Octa-core SoC (System on Chip), manufactured by the industry leader, Qualcomm.
Snapdragon 615 chipset comes with H.265/High Efficiency Video Coding (HEVC) which enables in faster computational operations.
It will be aptly backed by Adreno 405 graphics engine and 2GB DDR3 RAM and expandable storage.
On the other hand, Asus Zenfone 2 models -ZE551ML - with 4GB RAM and 2GB houses a 64-bit class based 2.3GHz Intel Atom processor Z3580 and 1.8GHz Intel Atom processor Z3560 respectively.
They are backed by with same PowerVR G6430 graphics engine, and expandable memory (+ 64GB via microSD card).
One advantage of having 64-bit processor is that the phone performance and RAM management will more optimized and efficiently used among the apps. Users are less likely to face lag during multi-tasking.
Secondly, new Android applications starting this year will roll-out with 64-bit architecture compliant codes, making all the above four smartphones future-proof.
Camera specifications details:
Asus Zenfone 2 houses a feature-rich 13.0-megapixel camera with PixelMaster technology, Backlight (HDR) mode, f/ 2.0 aperture, and 5mp snapper on the front with 88-degree field of view and also comes with ZenUI Selfie Panorama mode which can capture panoramic selfies with up to a 140-degree field of view.
Xiaomi Mi 4i too features a 13mp Sony/Samsung camera with dual-tone LED flash, f/2.0 aperture, auto-focus, HDR, touch-focus, full HD video recording ability and a 5mp snapper with 80-degree wide-angle lens, f/1.8 aperture with full HD video recording ability which is certain to please the selfie aficionados.
On the other hand, HTC Desire 826 too houses impressive camera specifications. It features a 13.0-megapixel camera with BSI sensor, F/2.2, 28 mm lens, 1080p video recording ability and a feature-rich 8.0-megapixel with BSI sensor, full HD video recording ability.
Samsung Galaxy A7 ships with 12.0-megapixel camera with auto-focus, LED flash and a 5.0-megapixel snapper on the front.
Mobile operating system:
In this aspect, all phones stand even as they run on same Android mobile OS platform, but differ in OS version and user-interface.
Xiaomi Mi4i and Asus Zenfone 2 ship with Lollipop OS accompanied with respective custom interface MIUI v6.0 and ZenUI respectively.
Galaxy A7 run on Android 4.4 KitKat OS with TouchWiz, whereas the Desire 826 comes packed with Android 5.0 Lollipop OS with HTC Sense UI.
Good news is that Samsung has reportedly begun testing v5.0 on Galaxy A7 and probably in few weeks, it will release the update en masse to public.
[Read more: Samsung Begins Android 5.0 Lollipop Testing on Galaxy A7, A5, A3 Series Smartphones]
Price:
Price is one of the most important aspects of this comparison article as it plays a crucial role in the minds of the price-sensitive middle class working population, which forms the biggest chunk of the India's demography.
Xiaomi Mi 4i comes with a price-tag of just ₹12,999 and will go on sale initially on Flipkart on 30 April via flash sale. Later it will be made available across other partners- Amazon India, Snapdeal, The Mobile Store and also on the official Mi store (online).
Zenfone 2 models- ZE551ML are available with 4GB RAM/64GB memory, 4GB RAM/32GB memory, ZE551ML (2GB RAM/16GB memory) models costing – ₹22,999, ₹19,999 and ₹14,999 respectively.
The company is also planning to release fourth model with 4GB RAM and a massive 128GB memory later this month.
[Read more: New Asus Zenfone 2 with 128GB Memory Listed on Flipkart; Price, Specifications]
On the other hand, Samsung Galaxy A7 is first among the competitors to arrive in India. It hit stores way back in February with a steep price-tag of ₹30,499, but it can grabbed for around ₹27,000 bucks at online stores, whereas the HTC Desire 826 got released last month for ₹25,999.
[Read more: Xiaomi Mi4i vs. Asus Zenfone 2 (ZE551ML/ZE550ML) vs. YU Yureka vs. Moto G (2 Gen): Specification Comparison]
Key specifications of Xiaomi Mi4i, Samsung Galaxy A7, Asus Zenfone 2 (ZE551ML) and HTC Desire 826:
Models
Xiaomi Mi4i
Asus Zenfone 2 (ZE551ML)
Samsung Galaxy A7
HTC Desire 826
Display

5.0-inch full HD (1280x720p) IPS screen with Sharp / JDI OGS (One Glass Solution) full lamination;
178° wide viewing angle; Sunlight Display technology
Pixel density : 441 ppi (pixels per inch)

5.5-inch full HD (1920x1080p) IPS screen with wide 178-degree viewing angle. It also boasts of ASUS TruVivid display technology and is protected by Gorilla Glass 3 shield
Pixel density: 403 ppi (pixels per inch)

5.5-inch full HD super AMOLED screen with 1920x1080p resolutions
Pixel density: 401 ppi (pixels per inch)

5.5-inch full HD (1280x720p) screen with Gorilla Glass 3 shield
Pixel density: 401 ppi (pixels per inch)

OS
Android 5.0 Lollipop with MIUI 6.0
Android 5.0 Lollipop OS with custom Zen UI
Android 4.4.2 KitKat OS (v5.0 Lollipop is expected to get released soon)
Android v5.0.1 Lollipop with HTC Sense
Processors
2nd Generation 1.65GHZ Qualcomm Snapdragon 615 Series Octa-core (1.7GHz quad-core ARM Cortex A53 + 1.0GHz quad-core A53) CPU

Model 1: 64-bit class based 2.3GHz Intel Atom processor Z3580 with PowerVR G6430 GPU
Model 2: 64-bit class 1.8GHz Quad Core Intel® Atom ™ Z3560 with PowerVR G6430 GPU

64-bit Class Qualcomm Snapdragon 615 Octa-core (A53 1.5GHz Quad + A53 1.0GHz Quad) CPU[Type: MSM8x39]
64-bit Qualcomm Snapdragon 615 series Octa-core CPU (1.5GHz quad-core +1.0GHz quad-core)
GPU
Adreno 405
PowerVR Series 6 - G6430, with OpenGL 3.2 support Intel Exclusive 3D Tri-Gate Transistor Technology
Adreno 405
Adreno 405
RAM
2GB LPDDR3
2GB
2GB
2GB
Storage capacity
16GB (eMMC)
16GB (+ 64GB via microSD card)
16GB, expandable up to 64GB
16GB, expandable up to 128GB
Camera

Main: 13.0-megapixel Sony/Samsung camera with dual-tone LED flash, f/2.0 aperture, auto-focus, HDR, touch-focus, full HD video recording ability
Front: 5.0-megapixel camera with 80-degree wide-angle lens, f/1.8 aperture with full HD video recording ability

Main: 13.0-megapixel camera with PixelMaster technology, Backlight (HDR) mode, f/ 2.0 aperture, Real Tone flash , Zenflash (Xenon)
Front: 5.0-megapixel camera with 88-degree field of view and also comes with ZenUI Selfie Panorama mode which can capture panoramic selfies with up to a 140-degree field of view.

Main: 12.0-megapixel camera with auto-focus, LED flash
Front: 5.0-megapixel camera

Main: 13.0-megapixel camera with BSI sensor, F/2.2, 28 mm lens, 1080p video recording
Front: 8.0-megapixel with BSI sensor, full HD video recording ability

Battery
3120 mAh (can run the phone up to 1.5 days under normal usage)
3000 mAh;Comes with fast-charge technology where-in phone can get re-charged close to 60-percent battery capacity within 39 minutes
2,600 mAh
2600 mAh

Talk time: up to 22.4 hours (3G)
Standby time: close to 424 hour (3G)

Network
4G-LTE
4G-LTE (Cat 4: 150/50 mbps), Wi-Fi (802.11ac), Bluetooth, DSDA (Dual SIM Dual Active) SIM slots (type: micro), Wi-Fi (802.11a/b/g/n/ac dual band up to 433Mbps), Bluetooth 4.0 with A2DP
3G & 4G-LTE (Cat 4. 150/50Mbps)
2G, 3G & 4G-LTE (in select markets),
Add-ons
Visual IVR (Interactive Voice Response), Dual-SIM (micro+ micro) slots, Wi-Fi (802.11 ac; MU-MIMO), GPS/GLONASS, uni-body design,

ZenMotion is a collection of intuitive touch gestures, each providing a new way of interacting with ZenUI, and allowing quick and easy access to frequently-used features such as One Hand mode or Do It Later.
SnapView is a security feature that ensures privacy for apps, photos, and files. SnapView lets users easily keep their personal and business information separate.
Trend Micro security is integrated with the ZenUI browser for the total mobile web browsing security.
ZenUI Instant Updates is a seamless new method of keeping ZenUI apps up to date. With ZenUI Instant Updates, ASUS app developers can make updates available immediately, avoiding delays between app releases and ensuring the best experience for ZenFone 2 users.

Dual-SIM slots, Bluetooth v4.0 (A2DP), Wi-Fi (802.11 a/b/g/n; dual band), NFC, A-GPS, GLONASS/GPS
Nano SIM (Dual-SIM also available as optional), Bluetooth v4.0 (with aptX enabled), Wi-Fi (802.11 a/b/g/n; dual band: 2.4 & 5 GHz), micro-USB v2.0,dual frontal stereo speaker with built-in amplifiers(HTC BoomSound technology) Internal GPS antenna + GLONASS,
Dimensions
138.1 x 69.6 x 7.8 mm
152.5 x 77.2 x 3.9 ~ 10.9 mm
151.0 x 76.2 x 6.3 mm
157.7 x 78.74 x 7.74 mm
Weight
130 g
170 g
141 g
155 g
Price [MRP]
₹12,999/-

4GB/128GB memory model (ZE551ML): ₹29,999
4GB RAM/64GB memory model (ZE551ML): ₹22,999
4GB RAM/32GB memory model (ZE551ML) : ₹19,999
2GB RAM/16GB memory model (ZE551ML): ₹14,999/-

₹30,499/-
₹25,990/-