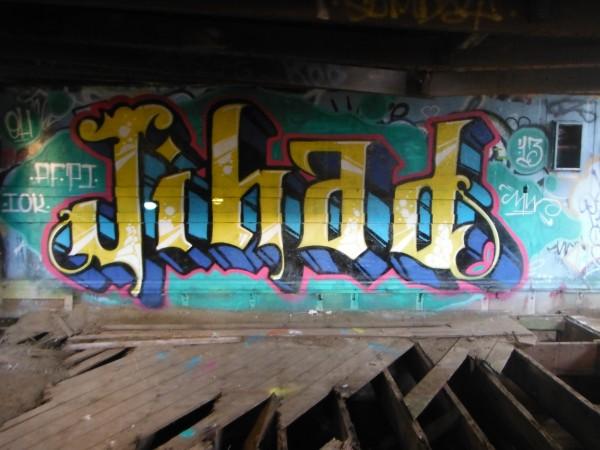 People the world over, especially in India, have been amusingly relating things happening around them to jihad and waging little jihads against each other, as if it were, for absolutely ridiculous reasons.
Jihad, a loaded term with devastating meanings in the present day world, has become a favoured expression in socio-political debate in the country. So we have had love jihad, sex jihad, water jihad, flood jihad and even meat jihad. And many more could certainly be coined.
According to the dictionary jihad is "a holy war undertaken as a sacred duty by Muslims."
There is no more anything holy about it given the blood curdling accounts of cruelty carried out in its name in the killing fields of West Asia, but it has certainly become a handy expression even in petty political discourses.
The love for jihad started with, well, 'love jihad' itself. The term was invented by the right wing, which said Muslims in Uttar Pradesh, and elsewhere, were waging a "love jihad" against the Hindus. Citing different incidents, they claimed that the Muslim community was trying to take over Indian culture and the Hindu community by luring Hindu girls into marriage and later forcing them to convert into Islam.
It was even alleged that BJP was trying to spread the notion of "love jihad" just for political advantage.
Recently, the 26/11 Mumbai attack mastermind, Hafiz Saeed, blamed India for spreading water terrorism in parts of Pakistan by causing floods. Again, the head of Hizbul Mujahideen, Syed Salahuddin, threatened to wage "jihad" against India if it "continued to weaken Pakistan".
Then came sex jihad, which was an offspring of the Islamic State militancy in Iraq and Syria. This referred to the trend of Sunni women from different nations offering themselves to fulfil the sexual needs of the IS jihadists.
British, Malaysian and Australian women reportedly went to Islamic State to offer themselves as "comfort women" for the militants of IS. The women have willingly joined the IS groups on the pretext of sympathising with the Sunni men fighting for the establishment of Islamic rule in the world.
Back home again, union minister Maneka Gandhi raked up the issue of cow slaughter once again this week and alleged that money from the business was used for funding terror activities in the country. Soon, the minister's mission was called 'meat jihad'.
Another top leader, union water resource minister Uma Bharti, blamed the non-believers for the devastating the floods in Uttarakhand last year. She claimed that defecation by atheists was the prime reason behind the deadly natural disaster.
It woudn't be surprising if somebody called it toilet jihad.