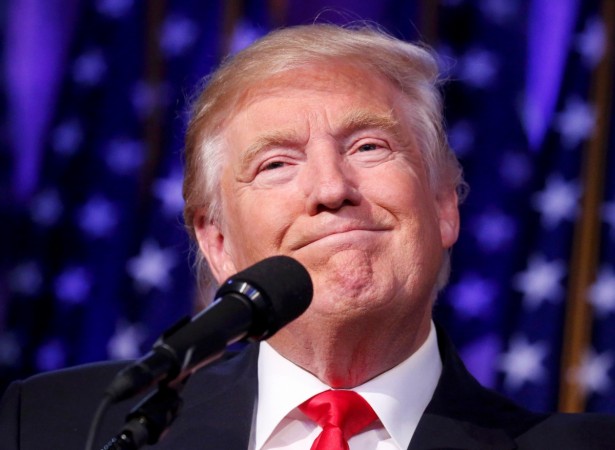 Scientists have said the world is inching closer towards the doomsday and it is partially because of United States President Donald Trump's "words and actions", according to media reports.
Trump's top strategist Stephen Bannon says media is 'Opposition', should 'keep its mouth shut
The minute needle on the Doomsday Clock has inched closer to midnight by two-and-a-half minutes, following Trump's recent executive orders after assuming the presidency. Doomsday Clock indicates how close the world's leading scientists think humans are from destroying the planet. Midnight on the clock indicates that the moment of disaster is here. It is also the first time since 1953 that the scientists have reset their symbolic clock to its closest time to midnight.
The Bulletin's science and security board on Thursday (January 26) decided to move the minutes of the clock forward "in part based on the words of a single person: Donald Trump, the new President of the United States," the board said in a news release.
The board said the US president's comments on expanding the US nuclear arsenal and his refusal to believe in climate change are "disturbing" and that his "statements and his actions as President-elect have broken with historical precedent in unsettling ways."
Last month, Trump had had tweeted about his plans to expand America's nuclear capability by stating that the US "must greatly strengthen and expand its nuclear capability until such time as the world comes to its senses regarding nukes."
Trump, on various occasions, has negated climate change and has deemed it as a Chinese propaganda. The day Trump took over, the page on climate change on the White House website was removed. The Environmental Protection Agency was also asked to follow suit by the Trump Administration.
In November 2012, Trump had written a tweet saying that "concept of global warming was created by and for the Chinese in order to make US manufacturing non-competitive."
In 2014, he had infamously tweeted: "Global warming is an expensive hoax!"