Since 2007, World Hearing Day has been held on March 3. The theme for this year's Day is 'Action for Hearing Loss: Make a Sound Investment'.
Also Read: Diabetes: New method discovered to control disorder without any insulin intake!
According to the WHO, this year's theme aims at drawing attention to the economic impact of hearing loss and the cost-effectiveness of intervention to address it.
According to WHO statistics, around 360 million people around the world suffer from disabling hearing loss, of which 32 million of these are children.
Strangely Canada does not keep data on the hearing-impaired, which may explain why, in comparison to the US and other western countries, hearing testing of school children is way behind acceptable standards, the iHEAR program stated.
The iHEAR program aims at enhancing the prevailing conditions of hearing testing for school-going children across Canada.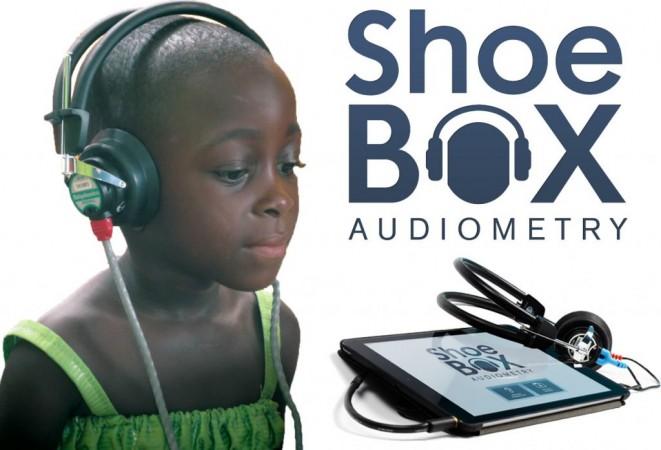 Now, an Ottawa-based firm called Clearwater Clinical, which manufactures SHOEBOX Audiometry -- the first clinically validated portable iPad audiometer – has joined hands with a medical school at the University of Ottawa to develop the iHEAR program and curb hearing-related problems faced by people that often go unnoticed.
"SHOEBOX is the first automated iPad audiometer to perform diagnostic hearing testing. The system uses a modified Hughson-Westlake protocol and is clinically validated to produce accurate results even when used outside of a sound booth. Highly portable, ultra light-weight, and cost-efficient, SHOEBOX Audiometry offers both automated and manual modes so the user can choose the right testing option for each patient and environment," the company's website stated.
An audiometer aids in measuring the hearing ability of a person and the SHOEBOX Audiometer technology makes the testing process more pocket-friendly and accessible.
"This month, iHEAR is expanding as Clearwater Clinical is partnering with additional universities in Montreal, Halifax and Saskatoon to encourage the adoption of a national screening program and provide more children in Canada with access to accurate hearing testing," the press release stated.
International Business Times (IBT), India edition interviewed Dr Matthew Bromwich, ENT physician, co-founder of Clearwater Clinical, and inventor of SHOEBOX Audiometry, about ear health.

IBT: What are the major/most common causes of hearing loss?
Dr Bromwich: The most common cause of hearing loss is age-related hearing loss. Upwards of 30% of people have hearing loss by age 65 and 60% by 75.
The incidence of hearing loss in infants is about 2-3/1000, this is genetic in about 50% of cases. Children are also at risk of conductive (temporary) hearing loss with a prevalence of about 5-15% of children.
The most common reversible cause of hearing loss is wax impaction — this can be easily identified and treated by primary care physicians or other healthcare workers. There is new guidance on the management of impacted ears from the AAO-HNS.
IBT: What are the present statistics of hearing-impaired people in the world? Is there a hike or drop over the last five to 10 years?
Dr Bromwich: More than 350 million people have disabling hearing loss worldwide according the the World Health Organization. The majority of them are in low- and middle-income countries. The incidence of clinically identifiable hearing loss is much higher. The incidence is increasing currently due to the baby boomer generation reaching 65.
IBT: What tips would you share with soon-to-be parents to prevent a newborn suffering from hearing disabilities?
Dr Bromwich: Acquired hearing loss is possible in children born to mothers with ToRCH infections (Toxo, Rubella, CMV, HIV) during pregnancy. Many acquired causes are preventable by public health initiatives like vaccines and awareness.
Similarly good pre-natal care can prevent other causes of hearing loss like prematurity, ICU exposure, jaundice and birth trauma.
Genetic counselling and testing may be relevant in some cases of a first degree relative with hearing loss they were born with. Finally, all children should get a newborn hearing test to identify new hearing loss, ideally by one month. Ideally, rehabilitation will be undertaken by six months.
IBT: Any message you would personally like to share with IBT readers?
Dr Bromwich: Hearing loss is a huge issue, and affects someone you know and has a high likelihood of affecting you. Hearing loss can affect mood, cause depression, isolation, early death, poor medical outcomes, poor medication adherence, underemployment, lower educational outcomes and many more.
The key is early identification and often simple strategies to rehabilitation like environmental modification, hearing aids and sometimes surgery.
Not all hearing loss can be treated with hearing aids but all hearing loss can be improved in some way which will directly improve quality of life.