I am a movie buff! A 'good' film is like a good teacher, a window into a new world, a breath of fresh air (stale sometimes, but stirs you out of your stupor nonetheless), a new perspective, a revelation, an education...it's a fine piece of art, period!
Last week, I watched Woody Allen's "Midnight in Paris" again – a brilliant film, sheer genius! Woody Allen creates a moment in time so unique, like no other director I know and that moment stays with you for an eternity. The film just makes one happy and that perhaps is a good enough reason to do some things again and again in your life?
My question here is simple; does Woody Allen's film loses its brilliance because of Woody Allen –the sexual predator? Is Michael Jackson's music diminished in its artistic significance because of the damaged and debased human he was in real life? Easy to say a yes or a no in the spur of the moment conditioned by all that we see and hear on social media or otherwise! But pause and ask yourself this question again.
We do realize, don't we, that if we want to avoid a work of art touched by a predator, then we might as well shun ALL art! Sexual misconduct is a global disease! Artists are fallible! They will have their fair share of mistakes –should we link their follies to their art?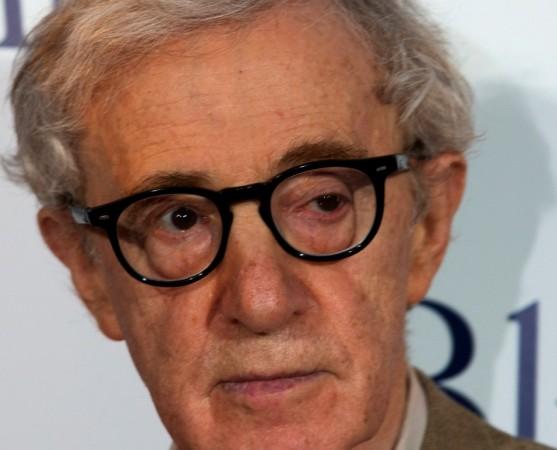 Would the Kohinoor lose its brilliance as a diamond if we discovered today that it was chiselled by a sculptor with blood and misogyny at hand? Where do we draw the line? The moral compass spins for both sides.
There is immense pressure today on people to stop referring to Woody Allen as a great director! How can you decry someone's past without evidence, while you destroy their future in the process? He has not yet been convicted and its 'innocence till proven guilty'?
As Javier Bardem rightly said in Allen's support at the Lumiere festival in Lyon, France – "If the legal situation ever changes, then I'd change my mind. But for now, I don't agree with the public lynching that he's been receiving, and if Woody Allen called me to work with him again, I'd be there tomorrow morning. He's a genius". We need more people in the world who think like Javier Bardem... people who simply pause and "think"! More than two-thirds of India's prison population is in detention and have not yet been convicted! They are trapped in the system, most are not criminals!

Woody Allen's films have coloured my world with myriad fantasies and artistic notions, some rather disturbing too. "Husbands and Wives" is a brutal comedy that made me question the efficacy of long-term relationships, "Vicky Cristina Barcelona" is a tribute to Penelope Cruz for a stunning performance and a tribute to what summer in Spain can do to one's mind. I could go on....I am a Woody Allen fan! And I will not cease to be one till the time that he is convicted.
I refused to join the bandwagon of social media popularity who choose to defame his talent. Do I support the MeToo campaign? Wholeheartedly! I am a self-respecting woman who stands for the upliftment and justice for my tribe. But my support for the movement does not take away from recognizing the genius of Woody Allen's talent and his past contributions. The future is to be seen. Till we meet again!
(About the contributor: Miss Dogears aka Anjali lives a rustic life in the clouds with her family in the Taunus mountains of Germany surrounded by her urban friends and a good glass of Sekt! She is the co-founder of an international book-club called (no guesses) The Dogeared Society! The views and opinions expressed in this article are those of the author and do not reflect those of International Business Times, India)