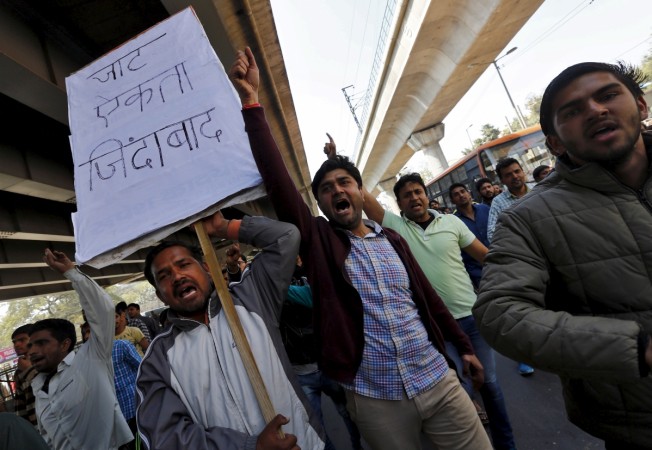 Haryana Chief Ministe Manohar Lal Khattar's efforts at improving women's empowerment seems to be working in the state, but to his disadvantage. Thousands of women have also joined the Jat reservation movement in the state and are observing "Jat Balidan Divas" or "Jat Sacrifice Day" on Sunday (Feb 19).
Also read: Jat quota protests to come to Delhi on Friday
Security was increased in the state with 19 of 22 districts continuing with protests to seek reservation for their community. Last year, protests in Haryana led to death of 30 people, mass arson and loss of crores of rupees.
The community continues to seek reservation for education and jobs under the backward-class category since they claim that despite having the 'general' tag, financially weaker backgrounds have stopped them from getting better education and employment.
"A Jat is so brave he can take bullets to keep the country safe, he can make sacrifices for the rights of his community, he can make sacrifices for his fields, for his family...," a woman participating in the protest which has largely been peaceful said, referring to Major Satish Dahiya from Narnaul, who died battling militants in Jammu & Kashmir on February 14.
In Haryana's Jassia, thousdands of women joined the protest. A female speaker at one such protest said: "Those women who come here are the true daughters of Bharat Mata. Bring your families, your parents," said an Indian Express report.
The case of Jats' reservation is with the Punjab and Haryana High Court, which had also taken suo motu cognisance of the fact that several women were raped in Murthal around this time last year. Nearly 60 men had been arrested for mob violence and rape has also been one of the charges included in the investigation. The protesters this year have been largely seeking compensation for those who died in the protests last year and acquittal of the jailed men.