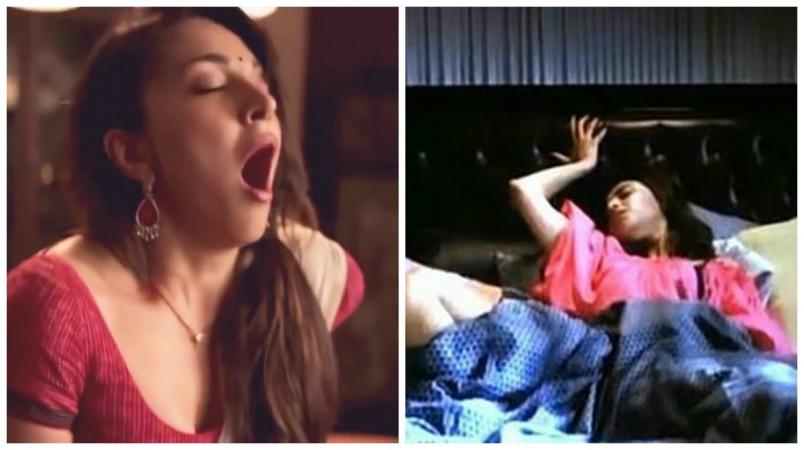 A number of masturbation scenes featuring Bollywood actresses have come up in celluloid recently. First, it was Swara Bhasker's scene in Veere Di Wedding that showed her pleasuring herself with a vibrator, then Kiara Advani and Neha Dhupia were seen masturbating in Lust Stories.
All these self-pleasuring scenes are being much talked about. While some found these to be obscene, some others called it normal human act. Nonetheless, it has given rise to another question – if these will make sex toys more easily accessible in India, and if Indian women will be more aware of such tools?
"Many women may not have even heard about a dildo until very recently. Although it might not be very easy for Indian women to embrace the idea of sex toys or start looking for them right away. I think movies like these encourage conversations around the topic. That's very important because when we talk about women empowerment, in the Indian perspective especially, sexual freedom becomes a very important part of it," The Asian Age quoted author Aditi Mathur Kumar as saying.
"Every country I've visited has had sex shops; in New York, Europe, and Singapore as well. The shops were accessible and easy to find. What they have done is normalise sex as part of the discourse of being a human. I think if we have more shops selling sex toys, on the road or inside shops or malls, it will help normalise the conversation. Then masturbation won't be seen as something obscene or cheap, but normal," said another author Meghna Pant.
"To the best of my knowledge, there is no specific law that prohibits sex toys in India. What sellers are afraid of is getting pulled up for obscenity. No one wants to risk the long drawn legal process in India, even if you are assured of an acquittal after many years," said senior advocate Sanjay Hegde.
While one of the most talked about aspects of Veere Di Wedding was the masturbation scene, now Lust Stories on Netflix is being talked about for the same reason.