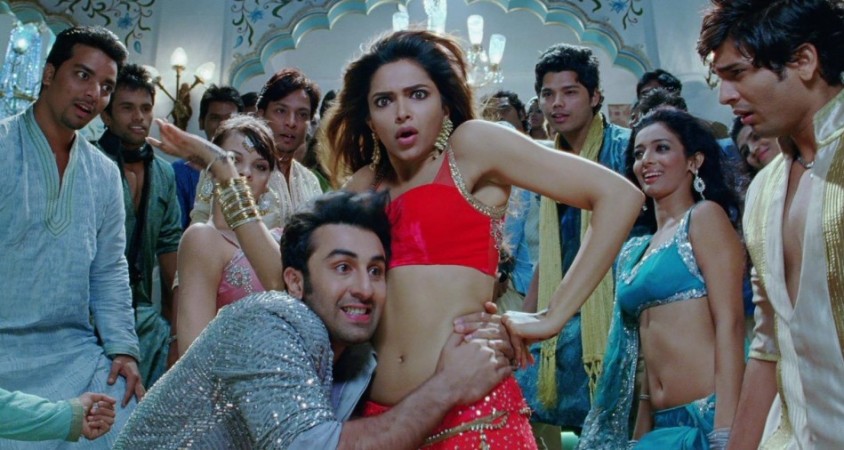 Rumours have it that Ranbir Kapoor and Deepika Padukone will replace Hrithik Roshan and Kareena Kapoor Khan in "Shuddhi".
After Kareena, Hrithik has now walked out of Karan Malhotra's film.
And if reports are to be believed then "Yeh Jawaani Hai Deewani" hit pair and ex-flames Ranbir and Deepika might be signed for the lead roles in the film.
"Ranbir Kapoor and Deepika Padukone have now been approached to star in the film," Mid-Day reported quoting sources.
Last year, Ranbir and Deepika's "Yeh Jawaani Hai Deewani" was a blockbuster hit due to the sizzling chemistry between the lead pair. The ex-couple has reportedly also signed Imtiaz Ali's "Window Seat".
There are also reports that "Ram-leela" actor Ranveer Singh might step into Hrithik's shoes for the male lead role.
"Shuddhi" produced by Karan Johar has been in news since long. The film, which is Karan Johar's one of the most ambitious projects, has been delayed due to Hrithik's health problems.
The shooting of the film, which was to start this year, has been delayed indefinitely after the lead actor opted out.
"I don't know when it will happen. Since one and half years, it has got postponed. I haven't met Karan Johar and Hrithik is busy doing a movie titled 'Bang Bang'. Whenever the movie goes to the floors, I will decide whether to do it," Kareena said in January.
And now even Hrithik has issued a statement saying that he would not work in the film.
"Karan Malhotra (director) and I have decided to unite in the most ambitious way post Shuddhi. For now, I cannot allow a vision like Shuddhi to stagnate any further. I had the finest experience as an actor working with Karan Malhotra in Agneepath and I'm sure that my dear Karans, Karan Johar and Karan Malhotra, are going to go beyond with this one. Shuddhi remains a part of me in spirit and I am sure it will be a landmark film in our cinema. I wish them all the best," The Times of India quoted Hrithik.