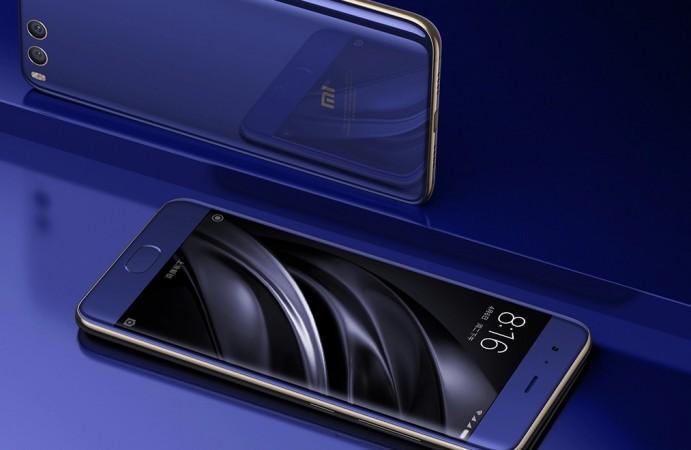 You may say it's not fair to compare Xiaomi Mi 6 with Samsung Galaxy S8 because of their price difference, but the irony is people do that because of that gap. Both the devices have been released at around the same time and almost on par with each other in terms of specifications, thus opening up room for comparison.
Xiaomi is no doubt the king at the moment in making great smartphones at cheap rate. Its latest offering, Mi 6 is another awesome handset with most of the best features currently available in the market. But can it beat Samsung Galaxy S8? Well, let's have a look at the key specifications to have clearer picture of the devices.
Also read: Xiaomi Mi 6 release date in India and price leaked
Xiaomi Mi 6 features a 5.15-inch IPS LCD capacitive touchscreen with 1,080x1,920 pixels (428 ppi pixel density), a Qualcomm Snapdragon 835 processor, Android 7.1.1 Nougat operating system, and 3,350mAh battery with Fast battery charging (Quick Charge 3.0). It also mounts a dual 12 MP main cameras – one with f/1.8 aperture, 27mm lens, OIS 4-axis, and the other with 52mm lens and f/2.6 aperture --, phase detection autofocus, dual-LED (dual tone) flash, 1/2.9" sensor size, 1.25 µm @ 27mm and 1.0 µm @ 52mm pixel size, and an 8MP front-snapper.
The 6GB RAM+64GB ROM model comes with a price tag of 2,499 Yuan (around Rs 25,000 / $363), while the 6GB RAM+128GB ROM model is priced at 2,899 Yuan (around Rs 29,000 / $421).
On the other hand, Samsung Galaxy S8 sports a 5.8-inch Super AMOLED capacitive touchscreen with 1,440x2,960 pixels (570 ppi pixel density), powered by an Exynos 8895 processor / Qualcomm Snapdragon 835 (for US model), runs on Android 7.0 Nougat operating system, and comes packed with a 4GB RAM and a 64GB internal memory expandable up to 256GB via microSD card. It mounts a 12MP main camera with f/1.7 aperture, 26mm lens, phase detection autofocus, OIS, LED flash, 1/2.5" sensor size and 1.4 µm pixel size, an 8MP front-snapper with f/1.7 aperture and autofocus, and houses a 3,000mAh battery with fast battery charging technology.
The device is priced at Rs 57,900 / $720.
Now, the question is whether you should buy Xiaomi Mi 6 or Samsung Galaxy S8. It is difficult to say despite knowing what the devices offer as it depends on one's choice, taste and budget. But after considering all the factors, including features and pricing, Mi 6 surely stands out.
Galaxy S8 has a cool design without the home button. Its 80 percent of screen is dedicated for view. Xiaomi Mi 6 surely can't beat Galaxy S8 in terms of design, but that doesn't mean it looks bad. One can't judge a device by the specifications on the paper as the experience can be different in real world, but one has to admit that Mi 6 houses the best in the market and beats Galaxy S8 in several departments.
On top of that, Xiaomi Mi 6 is available at almost half the price of Galaxy S8, so it's certainly worth its money.