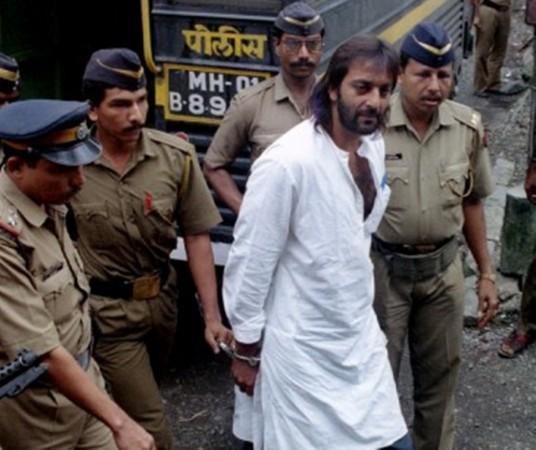 Rajkumar Hirani's upcoming biopic Sanju is all set to hit the theatres on June 29. It has already created immense buzz among the audience. Ranbir Kapoor is playing the titular role in Sanjay Dutt's biopic that is said to show the ups and downs of the actor's life on the silver screen. While Hirani will explore the various phases of his dear friend on the celluloid, here is an unknown fact about Sanjay Dutt which you might have never heard before.
Dutt's life saw dizzying heights and darkest depths, adulation of diehard fans, unending battles with various addictions, brushing off with the underworld, prison terms and loss of loved ones. However, the actor had found himself in a tricky or rather scary situation when he was completing his jail term.
One of Sanjay Dutt's fellow jail inmate was assigned as the actor's barber who used to shave his beard whenever required. Once while having a conversation, Sanju discovered that the barber had been convicted of murdering his wife with a knife.
The Munna Bhai actor was petrified upon learning this particular fact about the man and refused to get a shave from him. To avoid him, he gave an excuse saying that he needs to grow a beard for his next film.
And there are many such interesting facts about Sanjay Dutt which the audience would witness on the silver screen in the movie.
Written and directed by Rajkumar Hirani, the film will also star an ensemble cast in addition to Ranbir Kapoor which includes Paresh Rawal, Manisha Koirala, Vicky Kaushal, Sonam Kapoor and Dia Mirza amongst others.
Produced by Vinod Chopra Films and Rajkumar Hirani Films in association with Fox Star Studios, Sanju promises to take on a rollercoaster ride while exploring various aspects of Sanjay Dutt's controversial life.