Game of Thrones' Jon Snow aka Kit Harington never thought that an April Day prank would have made his fiancee Rose Leslie cry. However, he learnt his lesson and explained further why he won't be doing it again.
Also read: Why Game of Thrones star Kit Harington wants Season 8 production to SHUT DOWN for a day?
The actor recently appeared on the Jonathan Ross Show where he revealed how he played an April Fool prank on his partner which made her cry. And, Harrington apparently filmed his partner's epic reaction as she opened the fridge door.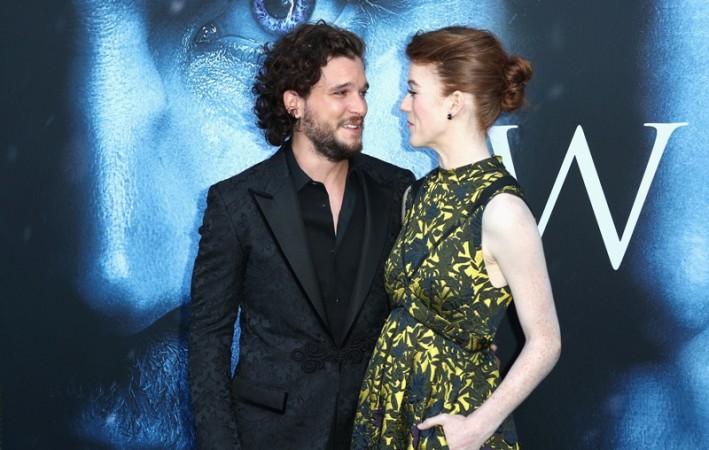 "My family does April Fools, [it turns out] her family doesn't do April Fools," Harington explained. "And after that, she was in tears, and I was there going, 'April Fools.' It didn't go down well."
"She pretty much told me that if I did it ever again then that would be it, and I think that's marriage included."
But what was there inside the refrigerator?
Check out in the video below.
The star couple, who met on the sets of Game of Thrones second season, recently announced their engagement in an advert in The Times [London] newspaper last month.

Harington also shared that how his actual plan to propose Leslie did not happen the way he wanted.
Speaking of that, he said: "I did have some plans to do it, I was going to string up some lights in some trees and do all the romantic stuff but we were in the country and we were under this beautiful night sky and had a log fire burning and red wine and I blew my load early."