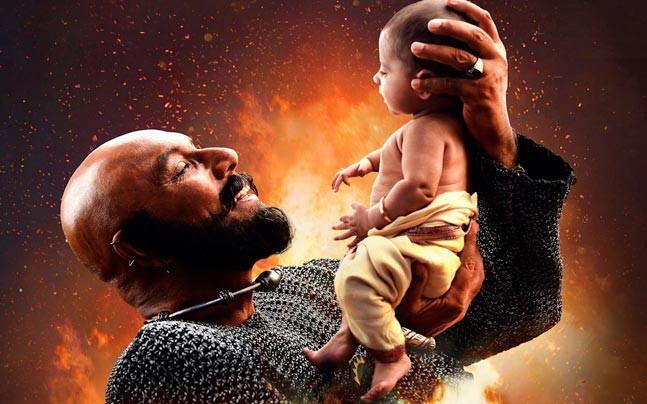 The issue pertaining to the release of Baahubali 2 in Karnataka is more or less settled with Sathyaraj apologising for his anti-Kannada comments. The actor, who has played the role of Kattappa in the SS Rajamouli flick, has won the hearts of netizens for his honourable and bold clarification on the issue.
Sathyaraj's apology has come as a big relief as the movie is likely to have a hassle-free release in Karnataka. The first instalment had minted around Rs 65 crore with a net income of Rs 35 crore in the state. It is reportedly the only state where four versions of the film – Tamil, Telugu, Malayalam and Hindi – struck gold at the box office
Baahubali is the highest-grossing non-Kannada film in the state. This factor probably forced the makers to exert pressure on Sathyaraj to apologise as the Karnataka market has a major role to play in its commercial success.
Sathyaraj's apology has undoubtedly saved the film to some extent and has led people to replace the question 'why Kattappa killed Baahubali' with 'how Kattappa saved Baahubali.'
What did Sathyaraj say in the apology video?
The 62-year old has expressed regrets for making some comments in his speech during the protest organised by the Nadigar Sangam over Cauvery issue. Sathyaraj has clearly stated that he is not against Karnataka or Kannadigas while revealing that his assistant is a Kannadiga named Shekhar, who has been working with him for past 30 years. He admits to have made a passionate speech just like others who shared the dais with him nine years ago.
Sathyaraj also said he made a speech when Tamils in Karnataka were attacked by Kannadigas. "I don't want the consequences of my actions to affect the hard work of thousands of people. I also have a duty to protect those Kannadiga distributors who have bought the rights for the release of the film," he said in the clip. He also pointed out that he is a Tamilian first and actor second."I will in the future continue to fight for issue of Tamils, be it Sri Lanka, Cauvery or farmers' rights," Sathyaraj said.
Before concluding, Sathyaraj also suggested producers to think twice before approaching him if they think their film would be affected by his presence.