What is it about the TV series Black Sails that makes it tower over the competition, yet seemingly fall through the cracks when it comes to viewer numbers.
Fans of the Starz show will tell you that the grit, gore and grimy glamour of the pirate show far surpass anything HBO's Game of Thrones can muster. Yet, the latter's superb marketing, not to mention dragons, lends itself to a larger audience.
But don't, for a minute, begin to think that the lack of scaly flying beasts, in anyway detracts from Black Sails' superior story arc, and fine performances.
Black Sails has got as much violence, sex, and black humour as GoT, but it's also got oodles more charisma and a cast of characters so well-rounded that it makes Tyrion Lannister look like Elsa from Frozen.
So here are three reasons why Black Sails makes Game of Thrones look likes a Disney film...
Hard men
Black Sails is ostensibly the prequel to R L Stevenson's Treasure Island, so it goes without saying that the star of the show is peg-legged Long John Silver played delectably by Aussie actor Luke Arnold. Now while Silver is by no means the most vicious character on the show, he's certainly the most calculating (right up there with Rackham, played by Toby Schmitz).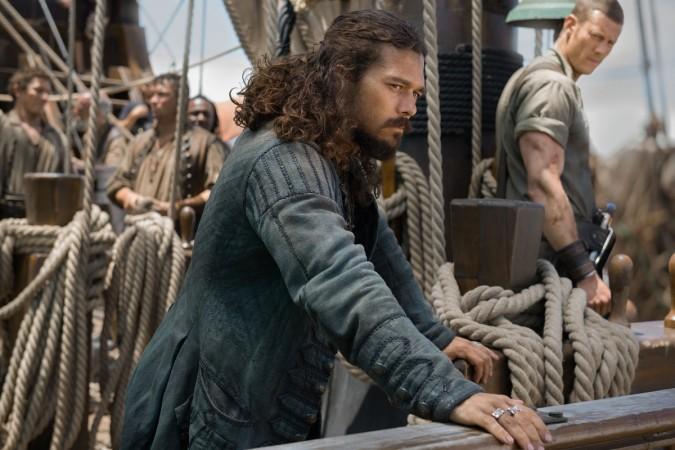 The violence and grim reality of high seas piracy in the 18th century is thrown in your face thanks to the pentet of titanic characters: Captain Flint, Billy Bones, Captain Charles Vane, Blackbeard and Woodes Rogers. While Rogers (played by Luke Roberts) is the only one standing against the pirates, it is the machinations within the pirate ranks that really sizzle.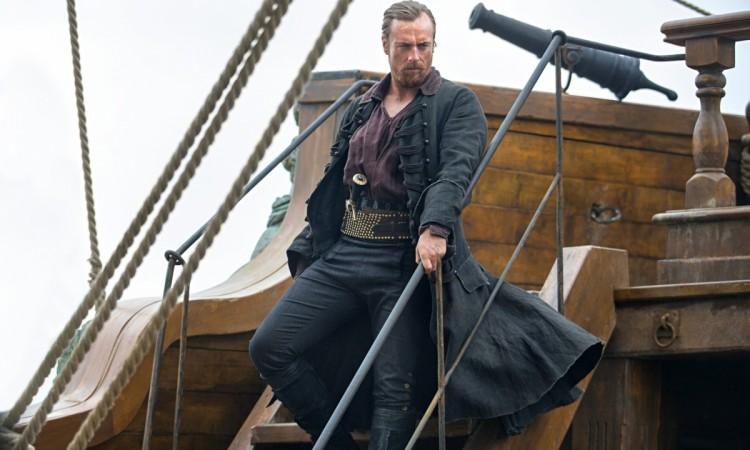 Toby Stephens' Flint is particularly brutal, but a streak of pragmatism is the perfect foil to the harum-scarum bravado of Bones (played by the gargantuan Tom Hopper), or the devastating all-or-nothing approach of Ray Stevenson's Blackbeard.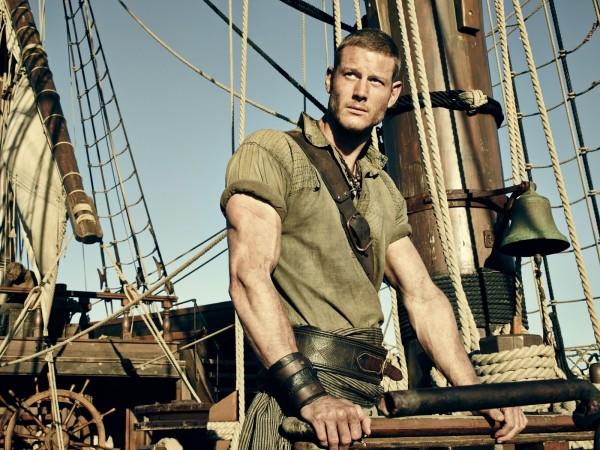 GoT has very few male characters that exude as much machismo or cunning backed by fighting prowess as Black Sails' male protagonists.
Even harder women
If you thought Daenerys Targaryen and Cersei Lannister were hard, then think again. Put them in frocks and send them on their way! Black Sails boasts some of the most badass women ever to feature on the small screen. Imagine if Lizzie Borden had the guile of Mata Hari, and the looks of Monica Bellucci (those born yesterday may have to look her up...happy days!), then you're somewhere close to what Max, Eleanor Guthrie, Anne Bonny and Madi are like.

Max (Jessica Parker Kennedy) runs a brothel on Nassau and uses every trick in the book to make sure she is the undisputed queen of the island.

Eleanor (Hannah New) is walking a fine line between the pirates and the English, using her considerable wits to orchestrate uber endgames.
Anne (Clara Paget) is so definitively sociopathic, she's likely to kill herself in a fight in an empty room. But her loyalty to Rackham puts her in positions so perilous, they're almost unerringly fatal.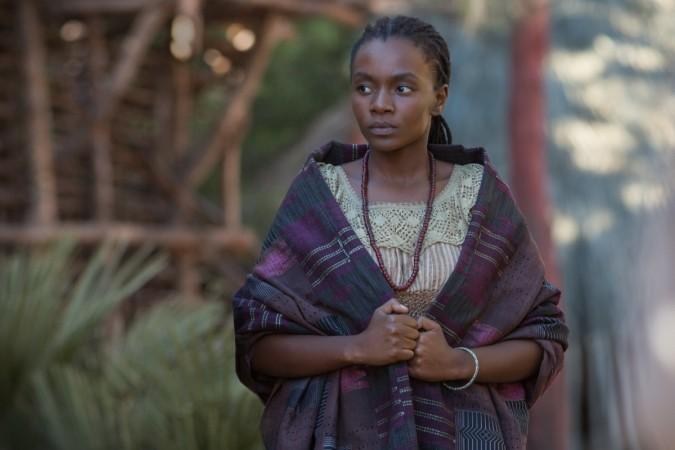 Madi (Zethu Dlomo) leads the island's slaves, but must balance the needs of the black population, while siding with white pirates, always on the verge of a bloody mutiny.
Ships, lots of ships
So GoT has its dragons...so what! Black Sails has ships, a lot of ships. And not these poncy guided missile destroyers you see prancing about in Hollywood films, but proper timber and canvas men-of-war.

There's a whole lot of Jolly Roger-flying, and repelling-boarders, not to mention chests full of Spanish treasure (how is it that only the Spanish seem to be able to find any sort of loot?).
By the end of Black Sails, you'll not only know how to rig a sail and tack a ship, but figure out what sort of cannon shot is best when you want to take a beach fort or simply cut a man off at the legs.