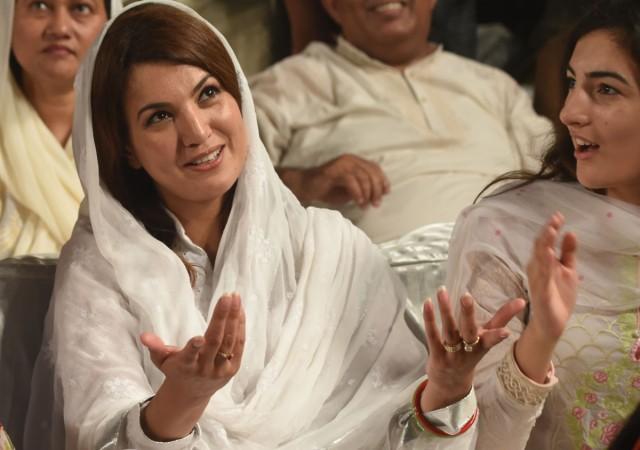 Reham Khan, who is the second wife of Pakistan cricketer-turned-politician Imran Khan, has been in controversy, all thanks to the explosive revelations she has made in her upcoming autobiography "Reham Khan".
Recently, the manuscript of the autobiography was leaked online and took Pakistan by storm. The book reportedly gives an insight into the sexual lives of several Pakistani personalities, including Pakistani cricket star Wasim Akram.
Now, she has received a legal notice from West London law firm for defaming their clients, including Akram, her first husband Dr Ijaz Rehman, British businessman Syed Zulfiqar Bukhari and Imran Khan's Pakistan Tehreek-i-Insaf (PTI) media coordinator Anila Khawaja.
She has also made some sensational revelations about her former husband Imran and even Pakistani actor Hamza Ali Abbas has been dragged in the controversy after he shared on Twitter that, "very unfortunate experience of reading a manuscript of Reham Khan's book."
But who is Reham Khan and why is she in news?
Born on April 3, 1973, Reham is a journalist and film producer. She got married to Ijaz Rehman, her first cousin, when she was just 19 years old and has three children with him. However, the couple ended their marriage.
She then began her career as a broadcast journalist and started hosting shows on news channels. In 2008, she joined BBC as a weather girl.
Reham came to Pakistan in 2013 and joined a Pakistani news channel. Until 2016, she worked in several news channels, including Dawn News and Neo TV. In 2015, she married Imran and received social media backlash. However, the marriage ended in divorce in just 10 months.
In 2016, she produced a romantic comedy Pakistani film Janaan.
Now, she is in controversy for her autobiography, which she wants to release before the July 25 general elections in the country. The book is said to be on her married life with Imran and her experiences as a "mother, wife, journalist and warrior".