Ace director Sanjay Leela Bhansali is making a movie on Rani Padmavati and Deepika Padukone is playing the titular role, but what do we know about Rani Padmavati?
Check out some interesting facts about Rani Padmavati and her life.
Earliest reference
There is still an argument whether Rani Padmavati, also known as Rani Padmini, actually existed or was just an imagination of poet Malik Muhammad Jayasi. The Indian poet, who wrote in Avadhi language, had written a poem called Padmavat in 1540.
Recently, noted historian S Irfan Habib had claimed that there is no record of Padmavati. He further said that she was a fictional character created by the Indian poet Jayasi.
King Ratan Singh won her
According to Jayasi's poem Padmavat, Rana Ratan Singh attended Padmavati's swayamvar and defeated the fighter in a sword battle. He won Padmavati's heart and got married to her later.
What made Alauddin Khilji attack the kingdom of Chittorgarh?
According to the poem, Raghava Chetan, one of the talented artists in the court of Ratan Singh, wanted to take revenge from the king and thus provoked Khilji to attack Chittor. Raghava was a sorcerer and used his black magic power to target rivals. Ratan Singh came to know about Raghava's evil side and banished him from the kingdom.
Raghava then met Khilji in a forest near Delhi and told him about Chittor fort. He told Khilji about the beauty of Rani Padmavati, which prompted him to attack Chittor.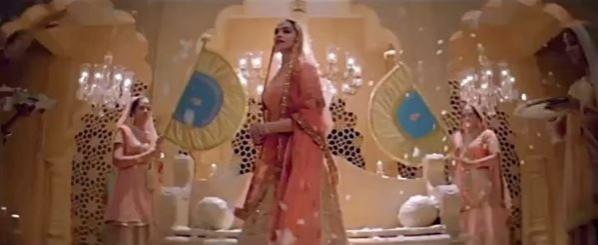 Alauddin Khilji to and Ratan Singh's deal
Since the Chittor Fort was impregnable, his army laid siege to the fort. A word was sent to Ratan Singh that Khilji has come to catch a glimpse of his queen. Ratan Singh and Padmavati agreed to let Khilji get a glimpse of her.
Padmavati's reflection
Padmavati agreed to let Khilji see her, but she had one condition. She had asked to place a mirror in the room so that Khilji could see her reflection without her having to meet the ruler in person.
Khilji was smitten by Padmavati
Khilji fell in love with her beauty and decided to take Padmavati with him. While going back to the camp, he captured Ratan Singh and sent a message to the queen that said that the king will be freed if she agrees to come with him.
The two Rajput generals – Gora and Badal – made a plan and sent out a word to Khilji that Padmavati is ready to come with him. They sent over 100 palanquins with soldiers hidden inside and told the ruler that the queen is coming with her maids. The soldiers fought with Khilji's army and brought back Ratan Singh.
Padmavati's Jauhar
Infuriated with the trick, Khilji attacked the fort. Ratan Singh and several of his soldiers died in the battle. Rani Padmavati along with her maids performed "jauhar" (self-immolation) over losing honour to Khilji.