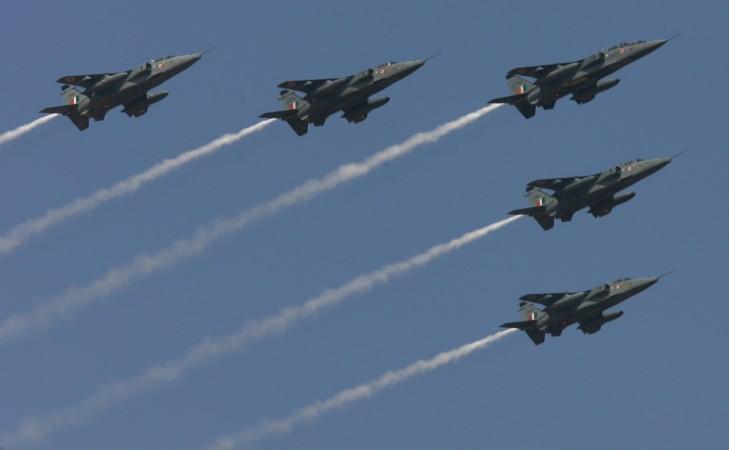 Air chief marshal Idris Hassan Latif (retired), the former chief of the Indian Air Force, died in a private hospital in Hyderabad on Monday, April 30. He was 94.
Latif had reportedly been unwell for a while now and his family revealed that he was admitted to the hospital with "aspiration pneumonia" on April 25.
He breathed his last Monday at around 4.30 pm, reported the Press Trust of India.
Latif's funeral is scheduled for Tuesday. He was married to renowned social worker Bilkees I Latif and resided in Banjara Hills. He is survived by sons Asgar and Asad and daughter Mariam.
#Tribute to a Legend : IAF pays final salute to Air Chief Marshal Idris Hassan Latif. He passed away on Monday at the age of 94 Yrs. The ACM was born on 09Jun1923 & commissioned in #AirForce on Jan1942. Exemplary service of the #Airwarrior to the Nation will always be remembered. pic.twitter.com/nsJhSTXCvT

— Indian Air Force (@IAF_MCC) May 1, 2018
Who is Idris Hassan Latif?
Latif was born June 9, 1923, in Hyderabad in a Sulaimani Bohra family.
His father was a chief engineer in the erstwhile state of Hyderabad.
He received education at the Nizam College and the Defense Services Staff College in Wellington.
Latif joined the Royal Indian Air Force in 1941 and was commissioned in 1942, at the age of 19.
He underwent training in Ambala and was posted in Karachi.
He was seconded to the Royal Air Force in the UK and learned to fly aircraft like the Hurricane and Spitfire.
Latif returned to India in 1944 and was a part of the Burma campaign World War II.
He is also known to have been a part of the Indian Advisory Group to Indonesia and helped the nation's air force induct jet fighters.
During partition, Latif was reportedly urged to join the Pakistan Air Force, but he chose to join the Indian Air Force.
He also played a key role during the war of 1971 and was honored with the Param Vishisht Seva Medal.
Latif was also posted as the air attaché at the Indian embassy in Washington DC.
He was promoted as the air marshal in 1974 and also led the relief operation during the 1975 Patna floods.
After retirement, Latif was appointed as the governor of Maharashtra.
He was then appointed as the Ambassador of India to France until 1988.