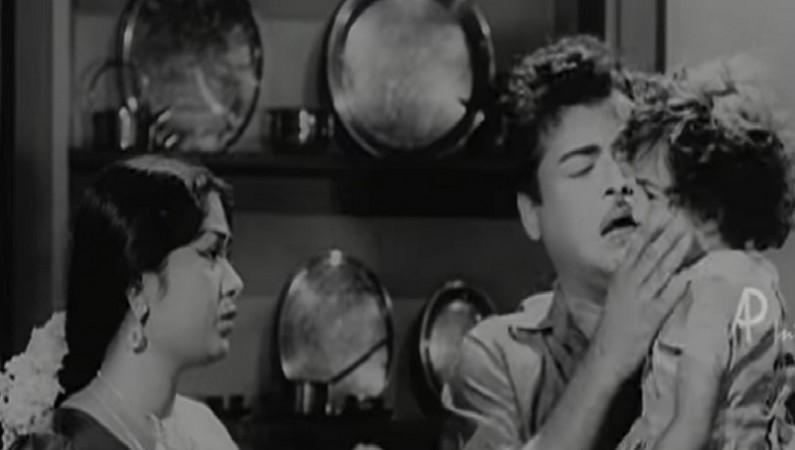 Ramaswamy Ganesan, better known as Gemini Ganesan, was one of the greatest actors of Kollywood. He belongs to the generation of iconic stars like MGR and Sivaji Ganesan. He was one of the most successful actors of the time and was popularly referred to as Kadhal Mannan ("king of romance") aptly suited for the kind of roles he portrayed on the big screen.
The legend is now back in the news after his wife and iconic actress Savitri's biopic Mahanati was released last week. Ganesan's elder daughter, Dr Kamala Selvaraj has slammed the movie stating that it has projected only one side of the story. As quoted by Indian Express, Kamala Selvaraj is of the opinion that the movie blurs the line between fact and fiction.
The film leaves you wondering where the facts end and the fiction begins. It has defamed our father. What has been shown on screen is a one-sided version that glorifies Savitri, and bluntly ignores many other aspects of her life.
With her comments sparking a controversy about Ganesan, here we are revisiting the life of the versatile Tamil actor.
Who is Gemini Ganesan?
Ramaswamy Ganesan was not a stage actor, unlike his peers, and had no dreams of making a career in films. He wanted to become a doctor. In fact, he married his first wife Alamelu after her father promised to fund his educational expenses. Unfortunately, his father-in-law passed away a month after his marriage, shattering his dream of becoming a doctor.
But life clearly had something big in store for him, though he had a slow start to what turned into a highly successful acting career.
Seven years after his first marriage, Ganesan got an opportunity to work as a production executive at Gemini Studios. This is where he gets his moniker "Gemini" Ganesan from. He soon found himself playing a small character in the film, Miss Malini. After being part of a few unsuccessful movies, he got his first break in Manam Pola Mangalyam. From here on, there was no looking back for Gemini Ganesan.
He went on to do deliver successful movies one after the other, expanding his fan base from Tamil film industry to Kannada and Hindi, among other languages. Maya Bazaar, Vanjikottai Valiban, Then Nilavu, Naan Avan Illai, Kalathur Kannamma and Veerapandiya Kattabomman are some of his most memorable movies.
However, his successful career was often overshadowed by his multiple marriages. Ganesan married Alamelu at the age of 19 in the hopes of becoming a doctor in 1940. The couple had four daughters together.
Though soon after he set foot in the film industry, the actor was attracted to his first movie co-star Pushpavalli, who was already married to another person. Together, they had two daughters - Radha and Bollywood starlet Rekha.
The relationship was strained after some years to such an extent that Ganesan did not even acknowledge the paternity of his daughters for many years. By then, he had secretly tied the knot with legendary actress Savitri. It has to be noted that polygamy has been illegal in India since 1956. Savitri and Ganesan had a daughter and a son.
The legendary actor, at the age of 78, entered the wedlock again in 1998 with a 36-year-old woman named Juliana Andrews.
Gemini Ganesan's critics often targeted him by saying that title 'Kaadhal Mannan' perfectly suited him in his real life too, given his multiple relationships. Comments that greatly upset the movie star. In an interview with Filmfare, Ganesan had said that he only tied the knot to Alamelu and was unhappy with the way people projected him as a womanizer.
"I never went after any, the few women with whom I had intimate relations came to me in distress. I helped them, took care of them. God would judge me if I did anything wrong," Tribune had quoted Gemini as saying in an interview with a Tamil TV channel before his death.
The legendary actor, who was a practitioner of yoga and enjoyed playing tennis, took care of all his wives, children and grandchildren. He died in 2005 at the age of 84 and is survived by seven daughters (Kamala Selvaraj, Rekha, Revathi Swaminathan, Narayani Ganesan, Jaya Shreedhar, Vijaya Chamundeswari, Radha) and one son (Satheesh Kumar).
Mahanati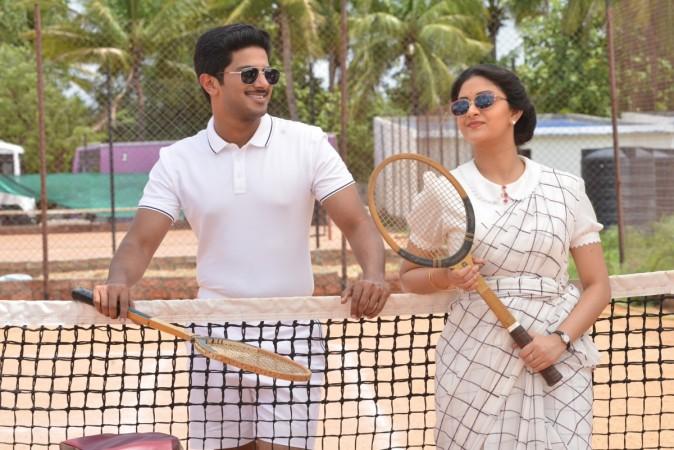 Coming back to the movie, Mahanati is directed by Nag Ashwin and stars Keerthy Suresh and Mollywood star Dulquer Salman portraying the roles of Savitri and Gemini Ganesan. Samantha and Vijay Devarakonda are also part of the flick.
The Tamil-Telugu biopic has received highly positive reviews so far and is doing well at the box office.