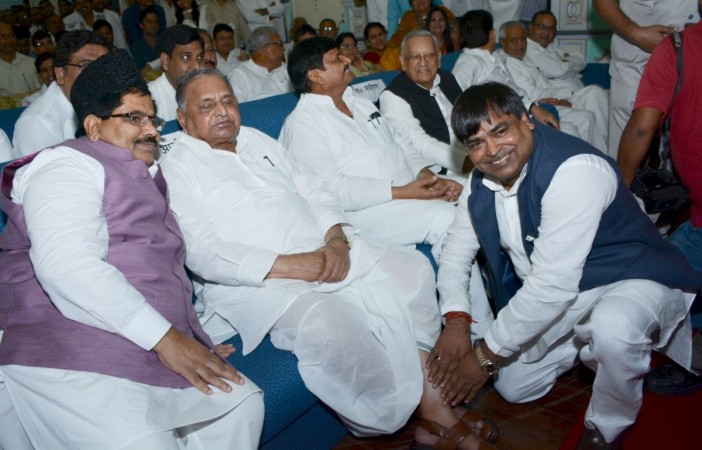 Gayatri Prasad Prajapati — a Samajwadi Party (SP) leader, a sitting MLA and the party's candidate from Amethi in the ongoing UP Assembly elections — is currently on the run, with the authorities having alerted all airports to clamp down on him if he tries to escape through them.
Also read: Akhilesh Yadav says everyone cheated in school, exposing the rot within UP
Here are 10 things you should know about this politician from the Samajwadi Party, and why he is such a hot topic nowadays:
1. Gayatri Prasad Prajapati — who is often referred to without his middle name — has been contesting elections since 1993, but has been mostly unsuccessful.
2. Prajapati held a Below Poverty Line card in 2002 and thereabouts.
3. However, over the past few years, he has become an integral part of the SP leadership and had inculcated close ties with Mulayam Singh Yadav when the latter was SP chief.
4. Prajapati has been accused in a number of cases and of various crimes. This includes accusations of amassing great wealth through unfair means. He is currently being probed by the UP Lokayukta on these charges.
5. Prajapati has also been accused of several rapes and gang rapes. In one case of gang rape, the eight accused include not only the SP leader but also the son of a district magistrate and a state Secretariat employee.
6. It is in connection with this gang rape case that the Supreme Court on February 17 ordered the registration of an FIR against him.
7. That did not deter Prajapati from continuing to contest the elections and seek votes.
8. However, his party chief Akhilesh Yadav did not care to be seen with him: Prajapati was not on stage when Akhilesh and Congress vice-president Rahul Gandhi campaigned for votes in Amethi.
9. With Prajapati missing for a few days, the police have issued alerts to all airport, asking them to monitor the passengers and ensure that Prajapati does not escape.
10. The Sashastra Seema Bal, which guards the Indo-Nepal border, has also been put on alert to ensure that Prajapati does not take that route to flee India.