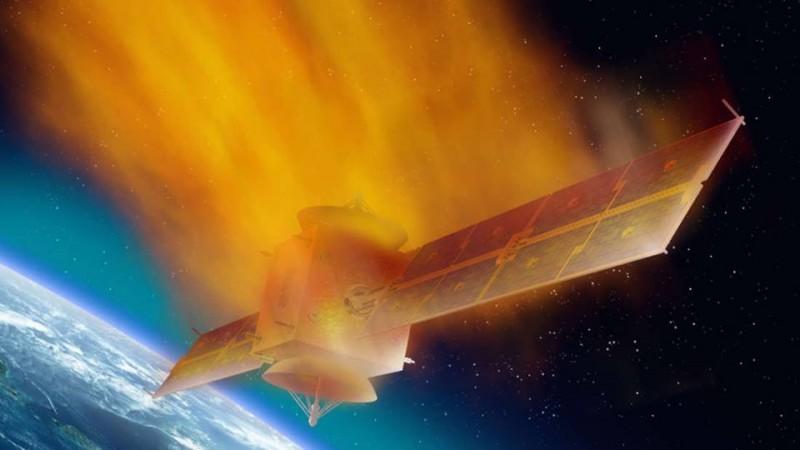 China's first space station Tiangong-1 has become uncontrollable and is likely to crash back to Earth anytime. Even though the exact place where the out-of-control space station would crash is unknown, India is also among the countries at risk.
Here are top 7 things to know about space station Tiangong-1 and the imminent crash:
1. Weighing 19,000 pounds (8618.255 kg), the craft is packed with hydrazine, the rocket fuel which is cancerous and may cause liver and nerve damage.
This rocket fuel is an oily and colourless liquid which highly reactive. It is used for various purposes like military, industrial and agricultural, Daily Star revealed.
ALSO READ: Here are 3 ways you can make her orgasm multiple times, study reveals
2. The US-based Aerospace Corporation expressed its concern and fear regarding the exposure to the deadly chemical, a Mail Online report revealed.
The Aerospace Corporation has provided independent technical and scientific research, development, and advisory services to national security space (NSS) programs since 1960.
ALSO READ: Stay healthier in 2018 by avoiding these foods in your diet, leading nutritionists advise
3. Scientists are concerned about a possible crash and they are clueless about exactly where it would occur.
"Potentially, there may be a highly toxic and corrosive substance called hydrazine on board the spacecraft that could survive re-entry," a statement warned.
"For your safety, do not touch any debris you may find on the ground nor inhale vapours it may emit."
ALSO READ: Here's the latest horrible sex trend that you need to beware of
4. Though most of the satellites are expected to burn out when they re-enter Earth's atmosphere, around 40 percent of them may survive as space dust or debris.
Tiangong-1 space station was launched in 2011 to serve as a manned laboratory. The space station and the mission control had lost contact last year.
ALSO READ: Mysterious Loch Ness Monster spotted in Great Prespa Lake? [WATCH VIDEO]
5. On September 14, 2016, China revealed about Tiangong-1 crashing to Earth in the latter part of 2017 in an official statement.
The astronomers have now predicted the space station would re-enter the Earth in March 2018. The countries which are likely to be at risk are Spain, Turkey, India, Italy and parts of the US, as per the United States Environmental Protection Agency (EPA).
ALSO READ: Moon-sized UFO among 5,000 mysterious flying objects sighted in 2017
6. Experts from EPA are sure that the debris will not land further north than 43°N or further south than 43°S and they are worried about any country present between these latitudes getting hit by the craft, a Daily Star report revealed.
7. The biggest object which had re-entered Earth's atmosphere was Mir space station, an unmanned Russian cargo spacecraft which was launched in 1997. Crashed into Earth in 2011, Mir was heavier than Tiangong-1, weighing 264554.715 pounds (120,000 kg).