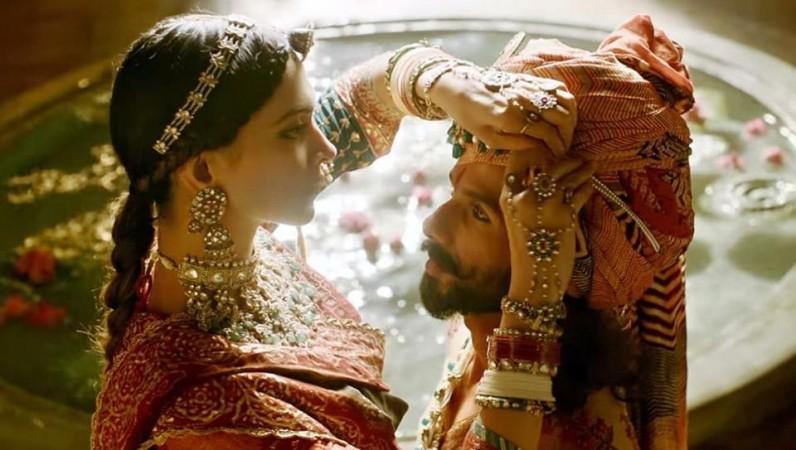 Bollywood actor Shahid Kapoor recently appeared at IFFI 2017 in Goa along with big stars like Shah Rukh Khan, Rajkummar Rao and Sridevi. The hunk is currently in news because of his movie, Padmavati, which will not be released on December 1.
Fans have been left disappointed after the producers decided to postpone the release date of Padmavati. Speculations are rife that it will hit the screens in February 2018, but an official announcement has not been made yet.
However, Shahid recently responded to questions about the movie's release. At Goa airport, the actor was questioned about Padmavati's release date.
Taking a sarcastic take on it, Shahid said: "Jab aapko nahi maloom hain, mujhe kese maloom hoga (When you don't know about it, then how will I know)."
Shahid's calm and chill take on the questions proved that the movie will definitely release soon. He even said: "We are just hoping for the film to release soon and we believe that the authority will help us and the film will release as soon as possible."
Rajput Karni Sena activists and some political leaders are against the movie's release, despite Sanjay Leela Bhansali's clarifications. The filmmaker has clarified in a video that there's nothing objectionable in the movie, nor there's any intimate scene between Alauddin Khilji and Rani Padmini.
Still, the protesters are leaving no stone unturned to ban the film. In fact, death threats are being given to Deepika and Bhansali. However, Karnataka government is in support of Deepika as she is a Bangalore girl and security has been provided to her parents in the city.
Shabana and Javed Akhtar also took a stand in support of Padmavati and pleaded the celebrities to boycott IFFI 2017 as it is under the government. (Read: Shabana Azmi calls for IFFI boycott over Padmavati row.)
Shahid Kapoor himself attended the event. However, he was present mainly because of his brother Ishaan Khattar, whose debut movie, Beyond The Clouds, premiered at IFFI 2017.