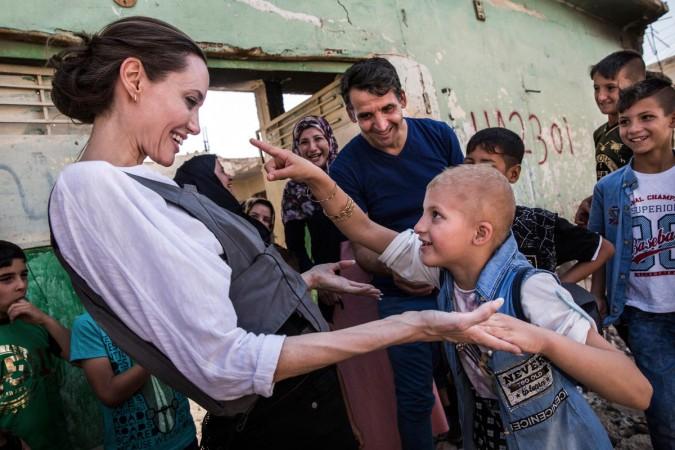 Angelina Jolie has visited Iraq's devastated city Mosul as a part of her humanitarian work overseas. The 43-year-old actress is in the controversial land as a part of UNHCR, the UN Refugee Agency.
Jolie met war survivors and displaced victims, who are thriving hard to rebuild their homes in the war-torn land.
Mosul is one of the worst affected areas in Iraq post the ISIS invasion. The city was under the captive of ISIS for three years and UNHCR is currently helping its residents to return to their everyday lives, from the trail of destruction left behind.
This is Angelina's fifth visit to Iraq and 61st official welfare visit. In an official statement released by the UNHCR, the actress spoke about the conditions the survivors are living in.
The mother of 6, who has been an active participant in humanitarian work over the past couple of decades, is seen moved by the casualties of war, as she walked through the destroyed land.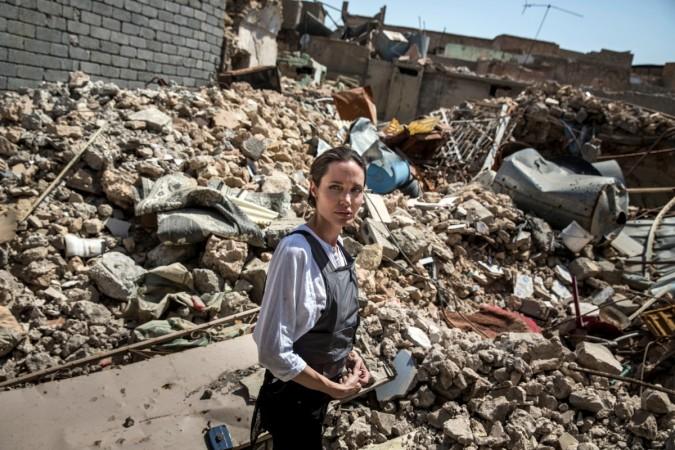 This is the worst devastation I have seen in all my years working with UNHCR. People here have lost everything: their homes are destroyed. They are destitute.

They have no medicine for their children, and many have no running water or basic services. They are still surrounded by bodies in the rubble. After the unimaginable trauma of the occupation, they are now trying to rebuild their homes, often with little or no assistance.
The 'Taking Lives' actress also described how the people of the city hope to return to normalcy despite the trauma they have undergone for years. "They are clearing their homes with their own hands, and volunteering and helping each other. But they need our assistance," she added.
Angelina also called for support from international community and warned about the danger of delay in reconstruction and recovery.
We often tend to assume, as an international community, that when the fighting is over, the work is done.
Angelina reminded the need to stabilise the city and future of the region. The actress applauded the great sacrifices made by the survivors for the liberation of Mosul.
"I met parents whose 17-year-old daughter lost her legs in a mortar-strike. When they carried her to get the medical treatment they were turned away, and she bled to death. It is deeply upsetting that people who have endured unparalleled brutality have so little as they try, somehow, to rebuild the lives they once had," the statement concluded.
Angelina's visit came in the midst of her legal custody battle with estranged husband Brad Pitt. The couple is fighting for the legal custody of their children – Maddox, Pax, Zahara, Shiloh, and Vivienne and Knox – who have been living with Jolie ever since the separation.