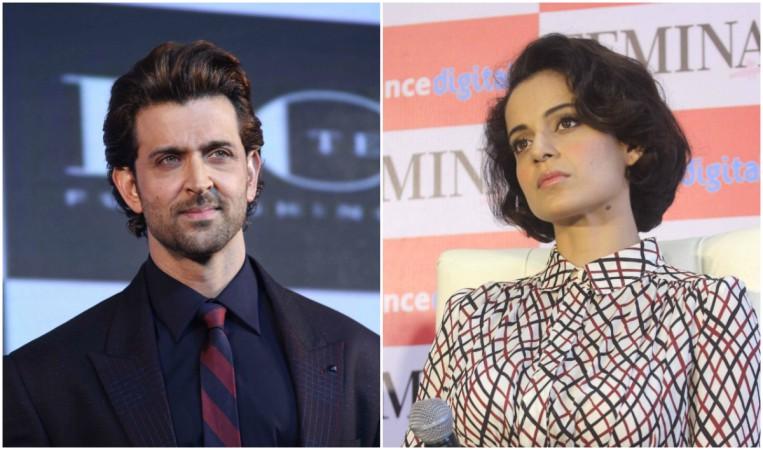 Even if you have parted ways with your partner/ spouse in the most amicable way possible, a sense of awkwardness stays on between the two. In the case of a bitter break up, the awkwardness simply gets multiplied a few hundred times. With all the hoopla around their alleged split and a consequent legal mess, Hrithik Roshan and Kangana Ranaut clearly belong to the second category.
The news of their hush-hush affair surfaced when the actors decided to take sly digs at each other. What followed were sets of shocking revelations and legal notices.
However, the tension settled until recently when Roshan and Ranaut bumped into each other at director Vishal Bhardwaj's office, SpotboyE reported. Given their strained equation, one wouldn't be shocked to learn if they confronted each other, but nothing of that sort went down at the chance meeting.
Ranaut was in the director's office to discuss how they would promote Rangoon, while Roshan had an appointment with Bharadwaj. They came face-to-face at the exit but kept their calm and gave each other a royal snub.
"Kangana kept her head down and swiftly started walking towards her waiting car," the web portal quoted an eye witness as saying. Meanwhile, Roshan too hopped into his car and entered the office once he was sure the actress had left the premises.
This reportedly happened roughly two weeks ago, about the same time when Ranaut said that Roshan would not have made it big in showbiz if he didn't have his father for support. However, the 42-year-old actor didn't react to this controversial statement and has all his focus on Kaabil for now.