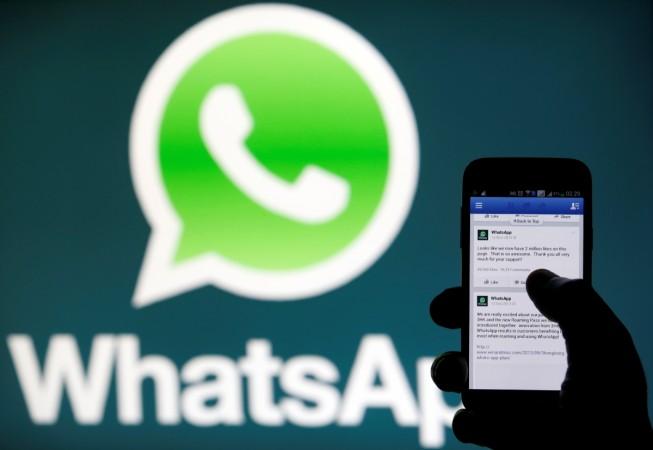 WhatsApp is touted to support all available file types on iOS and Android platforms in the near future. WABetaInfo reports that the feature will be available on the messaging app regardless of the WhatsApp version installed on your handset.
The new sharing feature for multiple file-types is reportedly being rolled out to users in phases. However, it is still unclear if the feature is being tested as a beta version or whether it will soon be made available to the public.
WABeta adds that once the feature is enabled on the mobile platform, users will be able to share files of all types with specific size limitations on iOS and Android. The file sharing limit for WhatsApp Web is set to a maximum of 64GB while the maximum file size will be limited to 128MB on iOS and 100MB on Android.
Currently, the supported file formats for sharing on WhatsApp include csv, doc, docx, pdf, ppt, pptx, rtf, txt, xls, xlsx and more. Document sharing has been made available on the messaging app for the last one year, while there is no official word on when the newer file formats such as MP3 and APK files would become available for sharing.
The file size limit for sharing may not actually apply to the final release versions of WhatsApp as the company is currently testing out the new feature to iron out any potential bugs, before the public release.
Additionally, WhatsApp team is planning to roll out the highly-anticipated Recall Messages feature on the social media app for all sent messages. The recall feature is expected to debut on WhatsApp v2.17.30 and above as it is currently being tested for bugs and broken features.
As Financial Express reports, Hike Messenger has overtaken WhatsApp to become the first messaging app in India to launch a mobile wallet and UPI (Unified Payments Interface) for registered users in association with Yes Bank. With around 20 crore WhatsApp users in India, we could expect the social media giant to kick off UPI and wallet support on the mobile messaging app, sometime soon.