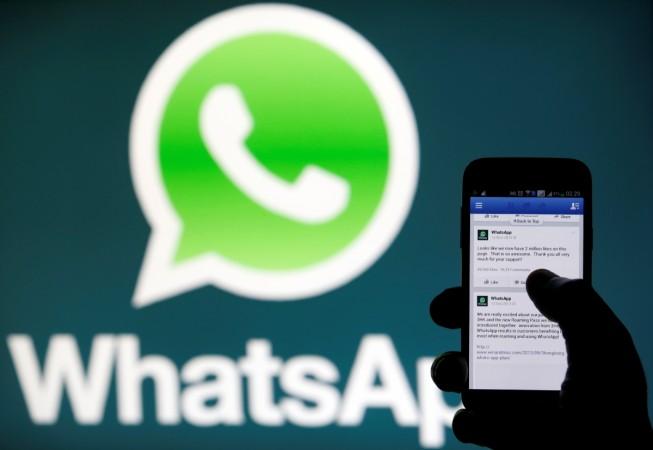 As fears of India being one of the worst-affected countries by the WannaCry ransomware attack escalate, India's central bank has directed all banks to shut ATMs across the country until they have enough defence in place to deter the infection and spread of the malware.
RBI asks banks to be cautious of Wannacry ransomware hitting ATMs: Report
While the Reserve Bank of India (RBI) has directed Indian commercial banks to operate their ATMs only after updating the machines' software, lack of concrete information about the seriousness of the cyberattack and panic among people has led to the circulation of messages on social media.
One such message that has gone viral has claimed that ATMs will be shut for the next two-three days. The message has urged people to withdraw enough money for their week's worth of expenses. The message also urges people to refrain from clicking on any suspicious and fraudulent links. The WhatsApp forward has mentioned a video titled "Dance of the Hillary" that is allegedly being spread and might compromise the phone's security if the user opens the video.
The message says: "ATM 's will be closed for next 2-3 days probably, due to ransomware cyber attack within India. So, if you need then please withdraw money today for rest of week atleast. Don't do any online transactions today. Please inform all contacts from your list not to open a video called the 'Dance of the Hillary'. It is a virus that formats your mobile. Beware it is very dangerous. Fwd this msg to as many as you can! Except Africa all country's IT companies r hacked. Don't open any shopping carts today. [sic]"

Though the authenticity of the message is doubtful, people have taken the message quiet seriously. "I don't know if it's true or not but after I heard the news that this cyberattack might affect Indian banking too, the news of ATMs being shut down might be true," said a resident of Hyderabad, who has decided to gear up for the week.
"As soon as I received the message on WhatsApp I went to withdraw cash. There was an unusually long queue which means that the message might be true," added the person.
"I have visited two ATMs since morning. Both were closed," said a resident of Bengaluru on Tuesday, May 16.
It now remains to be seen how long the banks take to comply to the RBI guidelines and how much time it takes for cash transactions at ATMs to return to normal.