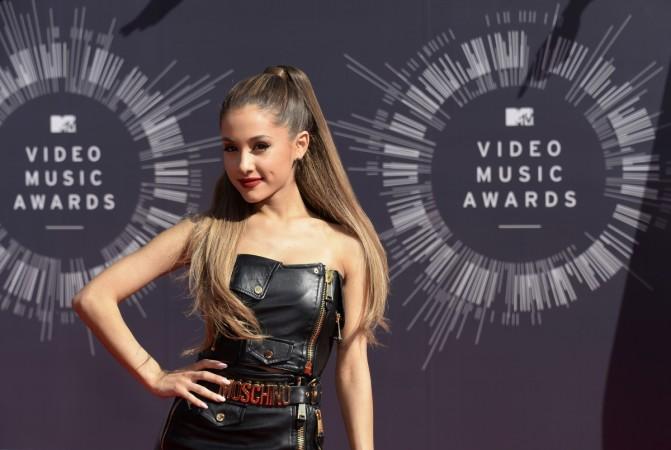 Thanksgiving is here, and like everyone in America, celebrities too have their own holiday traditions that they religiously follow every year. This year too, a good number of stars have taken time from their busy schedules to remember the importance of thanking God for the blessings bestowed on them.
Here is a list of what some celebrities are thankful for this year.
Ariana Grande -- The pint-sized singer is having a vegan Thanksgiving dinner this year, and one of the first things she did before welcoming the day was thank her fans for their love and support.
"love u! not thanksgiving yet but i am very thankful & i'm telling u early cause i feel like it. y'all take up so much space in my lil heart," she tweeted on Wednesday.
Andi Dorfman and Josh Murray -- The "Bachelorette" couple is busy planning their wedding, and finding each other is one of their biggest blessings. And Dorfman says as much in her recent tweet.
A very thankful Dorf-Murr Pre-Thanksgiving! #thankful #family #gobblegobble pic.twitter.com/sM0fYCX39w

— Andi Dorfman (@AndiDorfman) November 22, 2014
Catherine Giudice and husband Sean Lowe -- For the couple who found love and later got married thanks to dating reality show "The Bachelor," Thanksgiving is all about spending time with family and eating till you pop.
For Sean the day is all about the 3 "F's" — family, food, and football. And as for the things he is thankful for, the first and foremost on the list is his wife.
"Somehow I managed to snag a hottie who's freakin' hilarious and who also happens to have a heart made of gold. She's what you call a triple threat, and for that, I am so very thankful," he wrote in a blog post.
Ike Barinholtz - The "Mindy Project" actor hasn't revealed his plans for Turkey day, but he has a word of advice for a happy and peaceful Thanksgiving dinner. "PLEASE remember not to ruin everyone's Thanksgiving by being a dick and putting raisins or fruit in your stuffing," he tweeted.
Austin Mahone - One of the greatest blessings for the 18-year-old singer from Texas, who just announced his mini book tour, is his loyal fans. When asked what he is grateful for this Thanksgiving, he told HollywoodLife, "I am definitely most thankful for my Mahomies! I would have nothing without them."