West Ham United defender Declan Rice has the ability to become as good as Manchester City defender John Stones, according to Niall Quinn.
The 19-year-old came up through the youth ranks at Chelsea before moving to the Hammers' academy in 2014. After impressing for West Ham Under-23, he was promoted to the first team at the end of the last season.
Rice made his senior team debut when he came on as a late substitute against Newcastle United in the final minutes of the last match of the 2016/17 campaign. He has made seven starts and 11 substitute appearances in the league this term.
The teenager's impressive form for West Ham saw him make his debut for the Republic of Ireland during the international break in March.
Stones, on the other hand, has become a key figure in City's defense. Pep Guardiola's side boast one of the best defensive records in England and Europe. The former Everton man has played a significant role in helping the Etihad outfit improved their backline.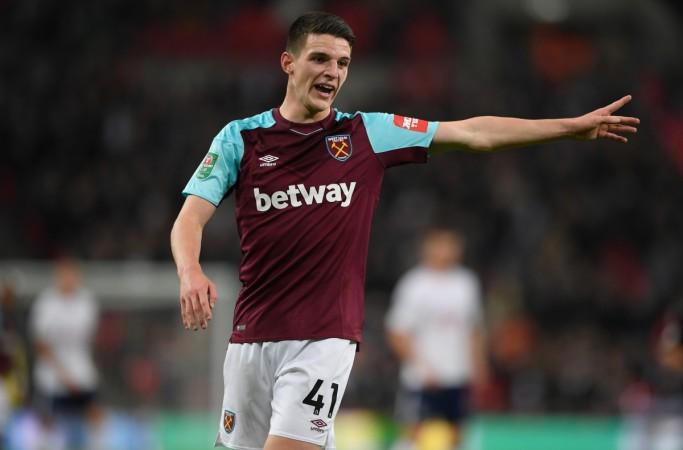 Quinn, who played for City as a striker between 1990 and 1996, claims Rice can be as good as Stones.
"Rice is there already, he's made an enormous leap in a quick amount of time. He looked so assured, he has a great future ahead of him. I like that he seems to have a real good head on his shoulders and he seems very committed to the cause," Quinn told the Irish Mirror.
"It's a real gift to have a player who can defend and play football. How far is he away from John Stones, for instance, who was transferred for £50m? For me he can already do a lot of what John Stones can do. Where in an Irish jersey does that put him?"
If Quinn is right about Rice, then there will be no doubt the young defender will attract interest from several clubs in England and abroad in the summer transfer window. It is still not sure if the centre-back is ready to take the next step by joining a bigger club in the Premier League later this year.