Mumbai local trains ferry millions of passengers every day. But a shocking incident came to light on Friday after a Mumbai-based photojournalist shared his encounter with two people claiming to be lawyers. Prashant, who shared the video on Twitter, was at the receiving end of uncalled misbehavior when he simply requested his co-passenger to put her feet down instead of the train seat.
In the viral video, which has over 1 million views as of this writing, a woman can be seen stretching her legs and placing her feet on the seat opposite to her with her shoes on. The woman was accompanied by a man, both of whom were seen misbehaving with Prashant when requested not to keep her feet on the seat.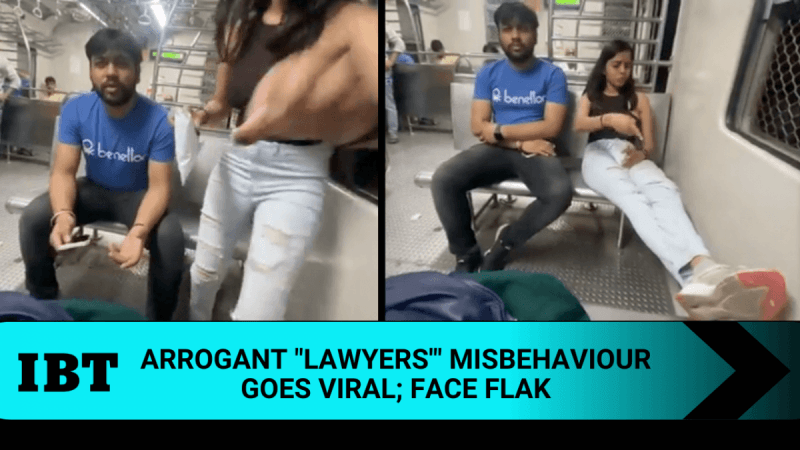 An argument broke out between the duo and Prashant, even as the woman refused to get her feet off the seat. The woman is also heard asking Prashant to stop filming her and the man in blue t-shirt intervenes in her support. The couple argued that there was nothing wrong with keeping their feet on the seat and also claimed to be lawyers.
The woman kept asking Prashant to not film her and the video ended abruptly when she got up to snatch the phone.
Watch the video below:
Netizens appalled by entitled behavior
Prashant shared the video on Twitter tagging Mumbai Police, the Commissioner of Mumbai Police and the Central Railway. Many netizens expressed their dismay and anger at the way the couple behaved.
"The entitlement, arrogance and total lack of decency. The way she answers isn't just rude but quite disrespectful as well. If they are really lawyers, it's even more shameful," one user wrote on Twitter.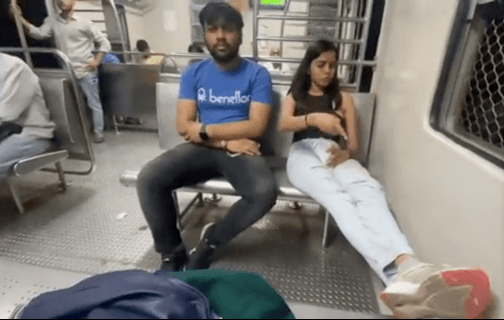 "They are defaming the most ethical profession. Strict action should be taken by the Bar Council of Maharashtra and Goa. Lawyers should follow ethics and have a civic sense," said another user, who is a lawyer by profession in Nagpur.
"Look at the arrogance and entitlement. Good you captured this on camera. We need to shame such uncivilized educated lots," wrote another.
Hundreds of such comments have flooded the video's tweet thread, which has over a million impressions. Mumbai Police replied to the tweet by tagging Mumbai Railway Police Commissionerate. There's no update on whether any action has been taken against the duo.