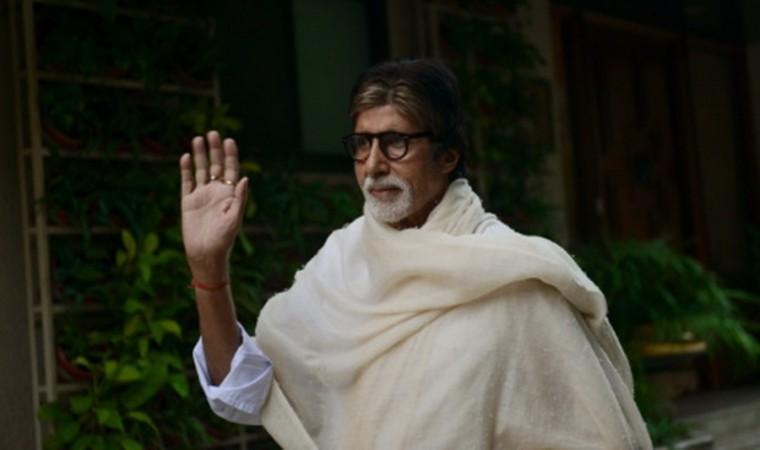 Megastar Amitabh Bachchan is one of the most active stars on social media. But the actor shocked everyone with his tweet on January 31, in which he threatened to quit Twitter.
In his tweet, he hinted at the social networking site, which – according to him – has reduced his number of followers.
"T 2599 - TWITTER ..!!!?? you reduced my number of followers .. !!??HAHAHAHAHAHAHA .. !! thats a joke .. time to get off from you .. thank you for the ride .. .. there are many 'other' fish in the sea - and a lot more exciting !!" he tweeted.
After this tweet, Big B wasn't seen on the social media platform for a long time. Fans actually thought that he has decided to quit, but now Amitabh is on a spree of tweets and re-tweets.
In fact, it looks like he is enjoying this entire Twitter issue. Apparently, Big B's tweet comes after many prominent Twitter users across the world lost more than a million followers, India TV reported.
As many people lost followers, Amitabh took a dig at it saying: "We are all Twittered."
HAHAHAHAHAHAHAHAHAHAHAHAHAHAHAHAHAHAHAHAHAHAHAHAHAHAHAHA ...social media - you are a delight !! Following Followers & Tweets - you are a delight .. who to follow, you are a delight .. India Trends - you are delight ..
Each human in World a delight .. coz' we are all TWITTERED pic.twitter.com/pvpeFiPfPY

— Amitabh Bachchan (@SrBachchan) February 2, 2018
People are losing followers after the federal and state agencies in the US began investigating some agencies that sell fake followers, as reported by the New York Times. However, it is unknown if Amitabh is losing followers due to the same reason.
The PR team of Twitter, however, had put up a post on January 27 about the investigation news report. It looked like the NYT has violated Twitter policies.
The tactics used by Devumi on our platform and others as described by today's NYT article violate our policies and are unnacceptable to us. We are working to stop them and any companies like them.

— Twitter Comms (@TwitterComms) January 27, 2018
Interestingly, Big B lost his followers, while Shah Rukh Khan gained many. This raised eyebrows when Amitabh's previous tweet of threatening to quit was speculated to be his disappointment of being beaten by SRK.
According to an earlier report, SRK was leading with 32,932, 668 followers on Wednesday, while Big B was just on his trail with 32,919,128 followers on the microblogging platform. But the current count of Big B's followers is 32,899,456 and SRK's is 32,960,190.