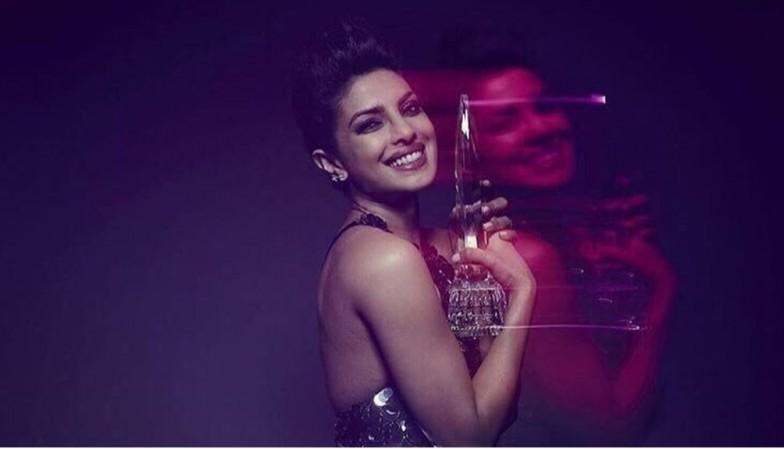 Actress Priyanka Chopra has been making us proud in the international platform for quite some time. Though her Hollywood debut movie Baywatch didn't impress many, PeeCee's work has been appreciated by the international critics.
The latest update is that Priyanka will be honoured with Dadasaheb Phalke Academy Award on June 1. And the interesting part is, the committee has specially introduced a new category – Internationally Acclaimed Actress Award – just for the actress.
Ashok Shekhar, the chairman of the Dadasaheb Phalke Award committee, told Deccan Chronicle: "Yes, we have decided to introduce a fresh category in the awards list — Internationally Acclaimed Actress Award. There are no two ways about the fact that Priyanka Chopra is the only actress who truly deserves this award. She has consented for the same."
"With her hard and sincere efforts, Priyanka has placed the Indian industry in the international forum so powerfully. It compelled the organisers to introduce this fresh category in the award," Ashok added.
Priyanka has earlier received Dadasaheb Phalke Academy Award for 7 Khoon Maaf in 2011 and Bajirao Mastani in 2016.
Interestingly, this time she is not the only who will be receiving this prestigious award from Chopra family. Priyanka's mother Madhu Chopra will also be honoured with a Dadasaheb Phalke Award in the Best Film category. She made a debut as a producer of the Marathi box-office hit, Ventilator.
Dadasaheb Phalke Academy has been honouring talent from the Hindi and regional industry since the year 2000 and acknowledges 22 different crafts of the industry, right from make-up artists to spot boys.
Watch Priyanka in a Baywatch interview: