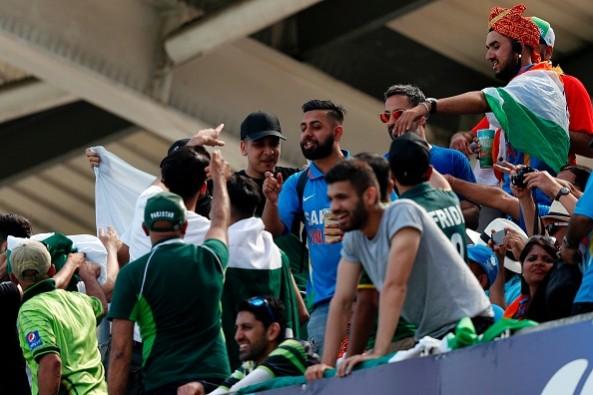 India was completely outplayed by Pakistan in the Champions Trophy final, where the Men in Green won the final by 180 runs. After the title-decider, a number of off-field incidents have occurred, and most of them have not gone unnoticed.
The video of Mohammed Shami losing his cool after a Pakistani fan mocked the Indian players has gone viral. Now, there is another video which surfaced on the internet and almost received 4 lakh views.
In the video, posted on June 20, there are some violent scenes where a Pakistani fan seems to have received a fierce blow before the police intervened.
However, that is not the only incident which occurred after Pakistan emerged victorious in the final. India and Pakistan cricket fans were seen across the street hurling objects like plastic bottles at one another.
There were even chants of 'Pakistan murdabad, Pakistan murdabad', and plenty of jeering from both the sides.
India and Pakistan have always been two fierce rivals, and sometimes the heat of the moment gets the better of the other. That is exactly what seemed to have happened in London that day.