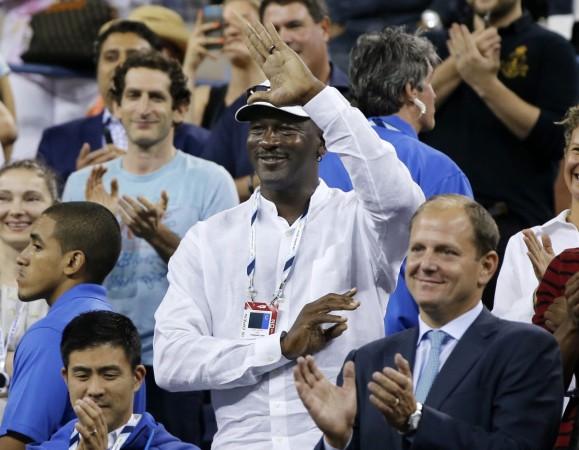 Michael Jordan and his outburst of tears on a basketball court was nothing new, as trophies would mean so much to him after a hard fought competition, be it the NBA playoffs or the MVP title.
He once again burst into tears, this time after receiving an award, not for his performance on the court but off it as he accepted the Charlotte Business Journal's Business Person of the Year Award. Apart from the numerous awards he has won on the court with his skills, this award is something which comes from a lot of determination and hard work.
The basketball legend may have won several awards such as NBA Finals Most Valuable Player, NBA's MVP, a number of appearances on the NBA All Star team, six NBA titles, but this award will be something he ranks right there on the top as far as his achievements are concerned.
He is presently the owner of the Charlotte Hornets of the NBA. The former Chicago Bulls star was only a minority owner when the joined the Hornets, but eventually became a majority owner.
As he accepted the award during his nine minute speech, he said: "I've been criticized in a lot of different areas from a business standpoint, but I take pride in the ideas and concepts and views that come out of this organization to build the type of basketball program ... that the city of Charlotte can be proud of,'' as posted in the organization's website.
Jordan has been trying to win over the fans and listened to their request of re-changing their name to Hornets from the Bobcats. It is such gestures, which has helped him become a fans' favourite as well.
Jordan feels that he is here for the long run and would do everything to make the team a winner.
"For all of the people that think that I'm in this for the short term, you better pull your socks up and just hang around -- because my promise to this organization and this community is to bring a winner," he said.
"We still have a long ways to go as an organization. We are just scratching the surface."