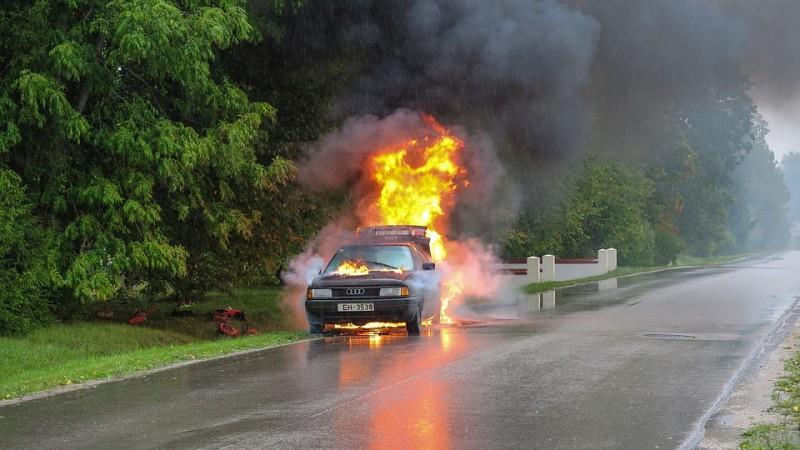 A resident of Illinois, US, was hailed a hero after he daringly saved a man from a burning car. The video of the incident was shared on the social media by Aurora police department.
The video captured by the dashboard camera of a police car was shared April 4. In the clip, Jose Martinez, 57, is seen pulling out a 34-year-old man from the latter's car, after a fiery car crash March 31. Martinez, who lives across the street where the accident took place, rushed to help the man in need. Soon, another resident, Devin Johnson came to his aid in pulling the driver away from the burning car.
The Aurora police department said the car hit a cement support for a drainage pipe in the culvert off the roadway causing the fire.
According to the social media post, the driver suffered burns and other injuries. He was taken to a hospital for the treatment of non-life threatening injuries. The driver was charged with 'driver under the influence' (DUI) and a litany of traffic offenses.
"To say Jose's actions were heroic and brave are an understatement. Had he not taken immediate action, the driver would not have lived. Devin should also be commended for assuring the man was out of harm's way. Outstanding job, gentlemen," Aurora police department's post stated.
Another resident Joel Olvera, 25, from Aurora also helped during the incident. Olvera commented on the post: "I was one of first responders to this incident, feels good to know that he survived n we didn't see someone burn alive."
The video garnered more than 80,000 views and 830 shares. One of the users commented: "Heroes still a part of our world. Great job guys!" Another wrote: "God Bless. Not many people would risk their own life to save another. Maybe the drunk will learn a lesson & pay it forward."