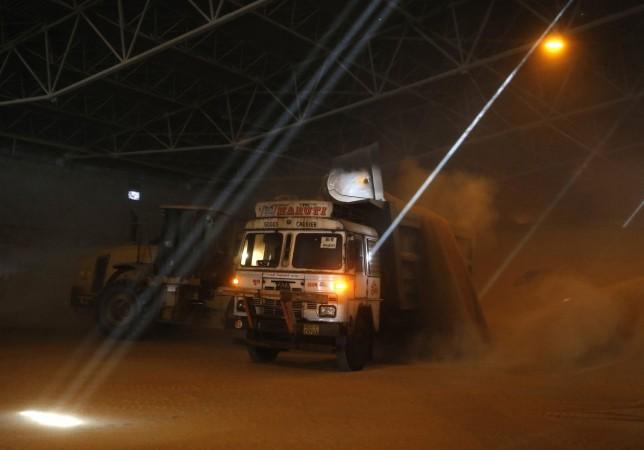 In a shocking incident caught on camera, an unidentified man miraculously escaped death at the Halol-Pavagadh highway in Godhra, Gujarat, on Tuesday, February 20. The man was hit by a dumper truck in the middle of the intersection but surprisingly managed to walk off unscathed.
He was overseeing the traffic on the highway in the absence of a traffic police personnel when the near-fatal accident took place, according to the Times of India.
The CCTV footage shows the driver losing control of his yellow dumper truck and hitting the man standing on the road. He, however, managed to hit the brakes at the last-minute, after which the man jumped to the side and escaped unhurt.
The shocking video was first shared by news agency ANI.
The man was sent rolling over on the ground after the collision but got up nonchalantly within a few seconds. A concerned bike rider then stopped by to check on the man, who instead is seen walking towards the middle of the road, in search of something.