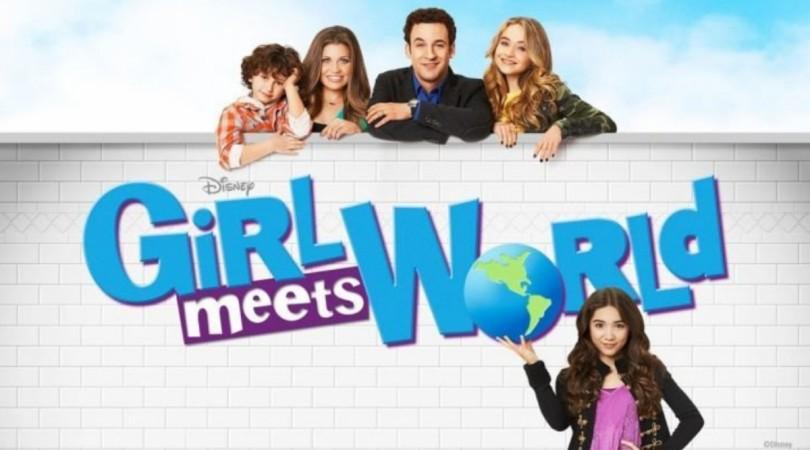 After subtly avoiding any real exploration of the romantic chemistry between Maya (Sabrina Carpenter), Lucas (Peyton Meyer) and Riley (Rowan Blanchard) for a few episodes, "Girl Meets World" is delving headfirst into the love triangle with the three part "Girl Meets Texas" episodes.
In Season 2 Episode 20 titled "Girl Meets Texas Part 1" we saw Riley and gang visit Lucas' home-state of Texas, and watching him perform at a Rodeo, where he rode Tempest the bull. Maya forbade Lucas from taking part in the event because she thought it was too dangerous, but Lucas did it anyway.
Although Maya never really revealed why she does not want Lucas to ride the bull, Riley guesses she likes Lucas. The show, however, had pegged Riley and Lucas to be the romantic pairing since its conception. Later however, it was unofficially established that Riley and Lucas are so alike, they could be siblings.
In Texas, Riley forces Maya to confront her feelings and reveals to her best friend that no matter what they are going to be best friends for the rest of their lives. While sitting at a campfire the rest of the gang leaves Maya and Lucas to talk, and in the end the former tells Lucas that she does in fact like him. "If you got hurt, I don't know what I would have done," she tells him.
However, this change has shifted the whole group dynamic, and although Riley had said she believes she and Lucas are more like siblings than a couple, she seems to have unresolved feelings for him. Even Maya and Lucas are not able to have a good relationship even though they try dating, because they have nothing to say or do, now that their relationship has entered unchartered territory.
Watch out for Season2 Episode 21 of "Girl Meets World" at 8.30 pm (EST) on Friday, 23 October. You can also live stream "Girl Meets Texas Part 2" via Disney Now. Don't forget to let us know which of the two pairs you think is better -- "Rucas" or "Lucaya".