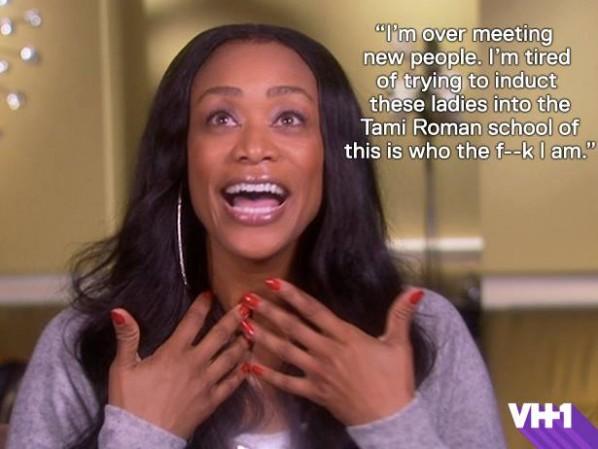 Tami Roman and DJ Duffey's fight continues in Basketball Wives: LA season 5 reunion as well. In the upcoming instalment, season 5 episode 16, Tami says she is still angry with Duffey and looks to have another fight.
[Spoiler Alert]
In the reunion episode, Tami and Duffey's fight takes centre stage, again. The two bicker over what happened earlier and it becomes evident that both of them haven't moved on.
In the promo for season 5 reunion, Tami says she wants to settle their fight in a boxing ring. It seems as if Tami has been longing to have a fist fight and Duffey's lack of interest has only left her frustrated. But Duffey finally indulges Tami and says she's ready to step into a boxing ring.
However, Duffey's willingness to end their fight only ends up aggravating Shaunie O'Neal, who reveals that she's going to fire the DJ.
It's unclear if Shaunie does indeed fire Duffey; however, the DJ doesn't seem bothered by it. She indicates that she's unfazed by her threats.
Shaunie, who is a good friend of Tami, clearly doesn't like Duffey and fans of the show will remember that she wanted Duffey to leave their vacation in last week's instalment, season 5 episode 15.
During a recent appearance on the Wendy Williams show, Shaunie confirmed that Duffey has been fired. But the the DJ hasn't issued a statement yet.
Perhaps only time will tell if Duffey does have a place on Basketball Wives: LA when the reality TV show returns for another season.
Basketball Wives: LA season 5 reunion episode airs at 8 pm EST on Sunday, October 23, on VH1. You can stream the episode via VH1's app.