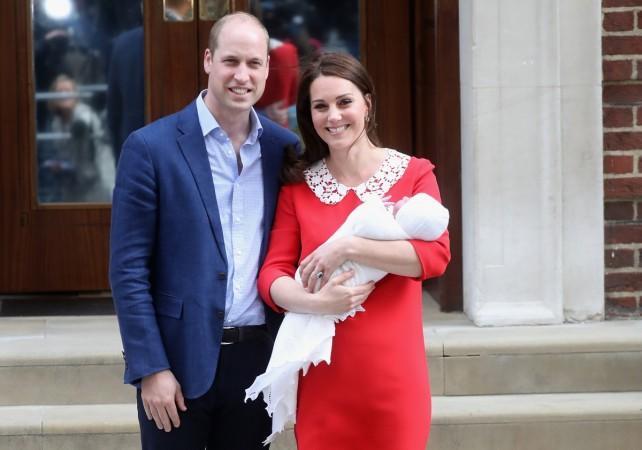 Amid all the excitement on the arrival of the third royal baby, Prince Louis Arthur Charles, photographs of Kate Middleton and Prince Williams along with their newborn son were shared on various social media platforms.
Apart from showering the couple with all the congratulatory messages, the eagle-eyed fans also discovered a very eerie connection. And, it might freak you out as well.
The red outfit worn by the Duchess of Cambridge resembles a dress, which was worn by Mia Farrow in the 1968 horror film Rosemary's Baby.
The Duchess chose to wear the red dress with white frills when she stepped out of the hospital with their newborn.
While fans were quick to find out the eerie similarity, some of them even tried to explain the matter with some wicked punchlines.
One user wrote, "The first image is Kate Middleton, the second is from the movie Rosemary's Baby. How did so many people miss this?" while another wrote, "The only thing I will say about #RoyalBaby is they put Kate Middleton in the Rosemary's Baby dress and that is magic."
The special dress was designed by Jenny Packham, who also designed the dress for her every time she stepped out of the hospital with her newborn children — Princess Charlotte in 2015 and Prince George in 2013.
However, this is not the first time that the Duchess has been compared to Rosemary's Baby. During Princess Charlotte's christening ceremony in 2015, the retro-style pram she chose for the little princess had a weird resemblance to the stroller on the popular horror movie's poster.
Check out some of the reactions of social media.