Pixel 3 is not due until next year, and phone makers are already placing their bets on the manufacturing rights over the unannounced phone. HTC, LG, TCL and Coolpad are the warlords trying to win Google's approval for manufacturing the Pixel 3.
This war may not be as exciting as HBO's super hit series, the Game of Thrones, but it is certainly spicing things up in the tech world. Let us walk you through it briefly.
HTC, which made last year's Pixel and Pixel XL smartphones for Google (and gladly did not take any visible credit for it), will continue manufacturing the Pixel 2 series this year – thanks to a two-year contract it signed with Google in 2016.
HTC is undoubtedly the Lannister in this case sitting on the "Iron Throne" (based on the Season 6 finale). But it remains to be seen how things might change in the Pixel 3 war come next year as well as in the Game of Thrones season 7, which is to be aired in July.
Putting aside the Game of Thrones spoilers, plots and mysteries, here's what we know of Pixel 3 battle between HTC, LG, TCL and Coolpad. Even though HTC has earned a two-year contract from Google for Pixel and Pixel 2 series, there's no guarantee it will continue to remain in-charge of making Pixel 3 phones in 2018 or even rule Westeros and the Seven Kingdoms if it were the sets of GoT.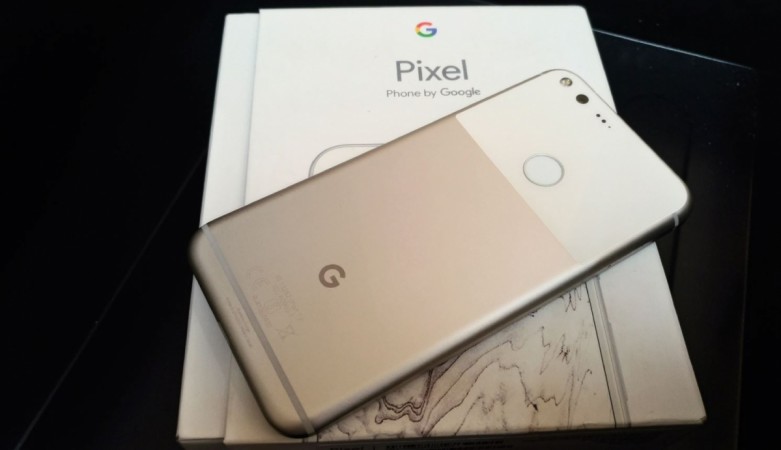 If the DigiTimes report is to be believed, LG might be the chosen one for Pixel 3 orders, which are expected to reach 5 million units next year. A Greenseer's vision of who gets to sit on the Iron Throne and overlook the Pixel 3 production could go a long way at this point, but we'll settle for the reliable inputs from DigiTimes citing a Chinese report by Commercial Times. After all, LG and Google's partnership goes way back to the good-old Nexus days with some successful devices like Nexus 4, Nexus 5 and Nexus 5x.
The report further adds that HTC will follow Pixel's lead while making the Pixel 2 series in two sizes this year. The Pixel was quite successful and well-received by the consumers and critics alike, so much so that Google found it hard to keep up with the demand. HTC reportedly shipped 2.1 million Pixel and Pixel XL phones to Google till date.
So what are the other OEMs fighting for in this battle? To be honest, we are quite surprised Huawei is not making a run for it. But we can rule out TCL as it has its hands full with BlackBerry phones and Coolpad is with LeEco and there's really no close relation with Google there, which makes its chances slim.
What we can guarantee is that Pixel phones in 2018 will be top-notch as Google's vision to keep its Pixel lineup premium is pretty clear. In fact, we are just as excited about the Pixel 2 this year (and Game of Thrones season 7, too).
We don't have a teaser for Pixel 3, but we won't leave you disappointed as here's something you will love.