According to the Indian Council of Medical Research (ICMR), by the year 2020, 17.3 lakh new cancer cases will emerge and 8.8 lakh patients will die from the disease.
Also Read: Here's why everyone should sleep in the nude! No seriously...it's good for you!
Strand Life Sciences and Mazumdar Shaw Center for Translational Research (MSCTR) collaborated to come up with a revolutionary way to detect, manage and treat cancer.
MSCTR has pioneered a test known as Liquid Biopsy -- also referred to as 'Strand LB'. The technique uses a patient's blood sample, rather than the usual invasive biopsy method, which requires a physical sample from the site of the suspected cancer.
This test aids in detecting cancer through blood with the help of sensitive technologies, a press statement revealed.
Dying cancer cells release traces of tumour DNA into the blood, which is then identified through a liquid biopsy. This DNA is the key to provide precise and valuable information about mutations or alterations taking place in cancer-specific genes.
At a press conference, held in Bengaluru, India, researchers revealed that traditional methods used to detect tumours, such as solid biopsies and radioactive scans are often painful and invasive and these methods are not very helpful when the tumour is unreachable.
Apart from being expensive, undergoing these tests repeatedly has an adverse effect on the patient. What makes Strand LB a boon for cancer patients is that it is non-invasive, painless when compared to older methods, and pocket-friendly, the test costs around INR20,000 ($450).
Strand LB helps monitor lung, breast, colorectal and other cancers for tumour presence, response, and recurrence.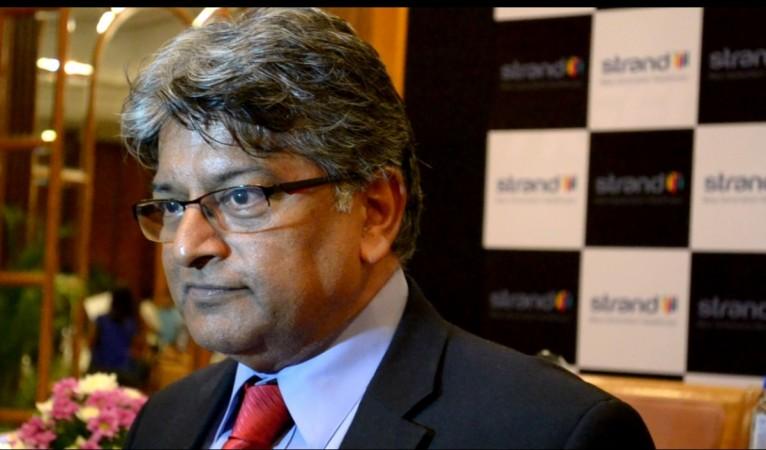 "Liquid biopsy is a paradigm shift that involves a minimally-invasive procedure, no radioactive scans, and can detect tumour DNA traces from a simple blood draw. However, detecting tumour DNA requires a highly sensitive test capable of detecting one molecule in a 1,000," said Dr Vijay Chandru, Chairman and Managing Director, Strand Life Sciences.
"Our study on patients spanning a wide variety of cancer types — including lung, colorectal, breast, and bladder cancer — shows that Strand LB can detect tumour DNA traces in as many as 35 percent of patients with early-stage cancer, going up to 70-90 percent in patients with locally advanced or metastatic cancer. These figures are on par with the best in the world," Dr Chandru added.
This technique was honed after research and testing that spanned two years. To carry out the research, blood and tumour samples of around 125 people, diagnosed with cancer, were collected and analysed. The participants were in their 50s and most of the patients were women, Dr Chandru told International Business Times Indian edition.

"Innovations like Liquid Biopsy are huge breakthroughs in cancer detection and management. India needs such pioneering innovation in healthcare to foster early detection which can be a great help in bringing down the non-communicable disease (NCD) burden that our country is facing today," said Kiran Mazumdar-Shaw, Chairperson and Managing Director, Biocon.
Kiran Mazumdar-Shaw also shed light on the fact the very few cancer drugs come to India, and between 30 and 90 percent of diagnostic tests don't come to India as they are very expensive. In order to make conditions better we should develop the medicines in the country instead of importing them, she said in the press conference.