Stressing the need for proper vigil and surveillance to combat the drug menace, the Chief Secretary of Jammu and Kashmir, Dr. Arun Kumar Mehta directed the Deputy Commissioners (DCs) and Senior Superintendents of Police (SSPs) to monitor the hotspot areas in their respective districts involved in trading of drugs and take required punitive actions on same.
The Chief Secretary asked them to monitor pharmacies and take action against those found involved in the misuse of drugs that can be used as Psychotropic substances.
He also asked them to take action against pharmacies found involved in the selling of drugs without a prescription from authorized medical practitioners. He stressed making special efforts to check online pharmacies, and courier services to not take any chance against this social evil.

Chief Secretary today chaired the 4th UT Level Apex Committee meeting of NCORD and held an in-depth review of all the ongoing activities happening across Jammu and Kashmir to combat the drug menace.
Dr. Mehta while addressing the officers remarked that the victims of drug abuse deserve handholding and every possible assistance to live a normal life. He impressed upon the officers that without showing any laxity in the ongoing war on drugs, the focus should also be laid on the rehabilitation of its victims.
Officers were directed to analyze the data of districts regarding conviction rates under the NDPS Act
While reviewing the measures of law enforcement agencies regarding combating this evil, Dr. Mehta exhorted the officers to analyze the data of districts regarding conviction rates under the NDPS Act and act on the officers for non-performance during the investigation of these cases.
He stressed increasing the rate of converting the FIRs into convictions besides involving all the stakeholders in the 'War against Drugs'.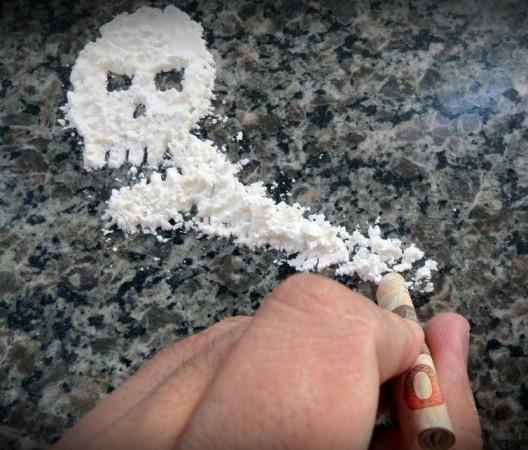 During the meeting, the Chief Secretary also sought a briefing from all the Deputy Commissioners and SSPs regarding efforts being made for combating this menace across Jammu and Kashmir. He also directed the Deputy Commissioners to hold monthly meetings by district NCORD committees without fail and update the data of same on the national NCORD portal. He told them to constitute a special team of the Drug Control department to look after the airports for drug peddling or smuggling of contraband substances.
1850 FIRs registered in the year 2022 in J&K
It was given in the meeting that in the Kashmir division, a total of 159 drug dealers have been booked under PITNDPS while in Jammu Division 43 drug dealers have been detained in 2022. Similarly, the meeting was informed that a total of 1850 FIRs have been registered while 2756 persons have been arrested for carrying out this illicit trade.
Moreover during 2022, 240 kg Heroin, 498 kgs Charas, 249 Kg Ganja, and 178677 capsules/bottles/tabs of Scheduled drugs have been seized throughout J&K, as was revealed in this meeting.