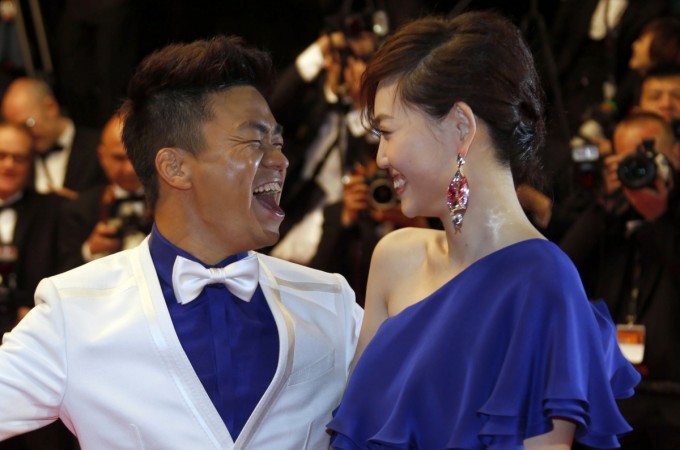 Chinese actor Wang Baoqiang's decision to divorce his wife Ma Rong could have played out quietly. But it didn't. Wang's very public statement on Weibo, revealing why he decided to split from his wife who cheated on him, evoked passionate responses from many who felt the actor was wronged. Wang's statement gained him fans' sympathy and love. But according to latest news, his wife has demanded an apology and removal of his statement on Weibo.
On Tuesday, Aug. 16, Ma filed a case against Wang in a Beijing court. According to Straits Times, the actress sued her husband for defaming her in public.
Wang had earlier posted a long statement about his wife's infidelity and her alleged affair with his agent, Song Zhe. He also accused her of transferring their shared assets, which include nine apartments, a BMW car and several luxury goods. It's not yet clear which of these assets have been transferred.
On Sunday, Aug. 14, Wang, a household name in China, revealed that he would contest for full custody of their son and daughter. According to several reports, the actor also asked Ma to pay for child support until they turn 18.
Although Wang and Ma's divorce proceedings haven't yet begun, fans of the actor reacted quickly to his statement. A BBC report claimed that 47 percent of Weibo users didn't condone Ma's actions.
The couple's relationship was speculated upon heavily and rumours suggest that netizens found evidence of Ma's extra-marital affair and posted it on China's social media site, Weibo.
According to BBC, Wang and Ma's divorce has generated public interest primarily because the actor, 32, hails from a rural area in China's Hebei province. Wang is regarded as a hardworking actor who rose to fame with several TV shows and films. His marriage to a beautiful if obscure actress exemplifies the popular cultural perception that a union among unequals is doomed to fail.
"The concept of being evenly matched is still one that is widely believed in China. However, there is also the convention for women to 'marry up' to more socioeconomically established men," Dr Mu Zheng, Assistant Professor, Department of Sociology, at the National University of Singapore told the outlet.
Wang and Ma's divorce hasn't been finalised yet, but if there's one thing that fans seem to firmly believe in, it is this: a woman's place is by her husband and children's side.