Supernatural dramas have been a staple of television for a while now, and the past few years have seen a batch of good ones that dealt with vampires, zombies, and ghosts.
Here, we have listed out five such dramas that have managed to keep viewers hooked with compelling storylines and scare factors.
Also read: Nicki Minaj squeezes her curves into a tight pink attire and shades Remy Ma
The Walking Dead: The AMC zombie apocalypse drama focuses on a group of people trying to stay alive as they battle both zombies as well as human threats. The show is currently in its eighth season, which will premiere sometime in October.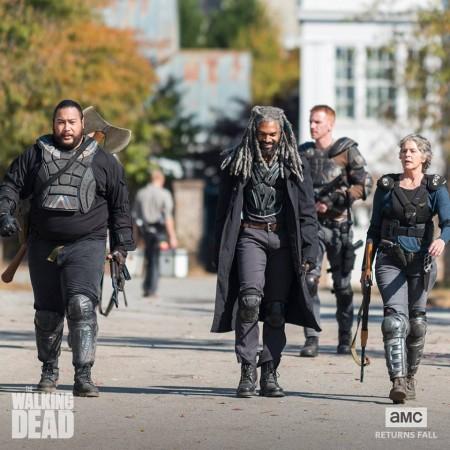 Supernatural: Supernatural has been on television since 2005 and it follows two brothers – Sam and Dean – as they take down supernatural beings such as monsters, demons, and gods.
The Originals: The spin-off of The Vampire Diaries is currently in its fourth season and it focuses on the Mikaelson, the original family of vampires settled in the city of New Orleans. The CW show was recently renewed for Season 5.
Teen Wolf: The focus of season 1 was on Scott McCall, an awkward teen, who becomes a werewolf before his sophomore year.
The MTV show is currently in its sixth and final season, and the drama focuses on Ghost Riders and the Wild Hunt. Teen Wolf season 6 will premiere on June 17 at 10 pm on AXN.

American Horror Story: Ryan Murphy's anthology series has thrown up a lot of scares since its premiere in 2011, thanks to demons and ghosts. But Murphy is taking a different route with the upcoming instalment. Season 7 will focus on last year's election in the United States of America.
"Yes, it is a true American horror story, and we're leaning into it," Murphy told The Hollywood Reporter. "American Horror Story begins with election night and the national conversation and both the euphoria and the fear."
Related