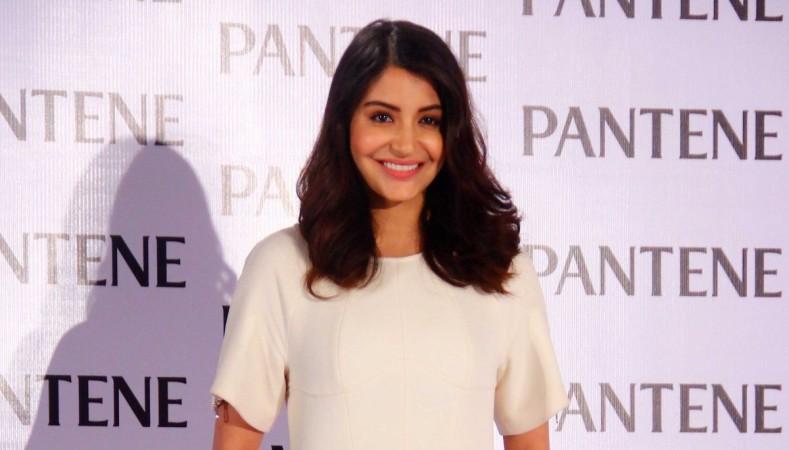 The team of Anushka Sharma's upcoming film Phillauri is leaving no stone unturned to promote the movie, wherein the actress plays Shashi, a friendly ghost, and have been implementing some unique promotional strategies to reach out to fans.
Read: Anushka's WhatsApp number online; you can video call the gorgeous Phillauri actress at...
Recently, the makers came up with a hashtag "ShashiWasThere" on Twitter and for this they have been morphing the character's photo to different pictures.
The Phillauri makers morphed Shashi's spirit in the Oscar Best Picture award picture with the hashtag #ShashiWasThere, leaving fans in splits.
Anushka posted a picture along with a caption, which too is hilarious. "Yeh log mujhe sun nahin paye, main toh kab se Hindi mein keh rahi thi ki naam galat likha hai #ShashiWasThere" (These people are not listening to me, I have been saying it in Hindi that they name printed on the card is wrong #ShashiWasThere), she tweeted.
In the viral photo, the cast and crew of La La Land are seen standing on the stage looking perplexed as they realised that the presenters announced the wrong winner and that Moonlight is the actual winner. The morphed photo, however, has Shashi's spirit amid the crowd on the stage.
In another promotional strategy, the makers recently dedicated a Whatsapp number where fans can interact with Phillauri star Anushka. Anushka as Shashi will, however, be invisible in the video call. The buzz is that the number will be used by Anushka throughout the campaign of Phillauri.
Phillauri is Anushka's second production under Clean State Films after NH10. The film is set in Punjab and revolves around the story of an NRI, who is manglik and is forced to marry a tree before his actual wedding. However, things go wrong when he realises that he married a ghost Shashi, who resides in the tree. Phillauri, also starring Diljit Dosanjh, is a romcom and will hit the theatres on March 24.