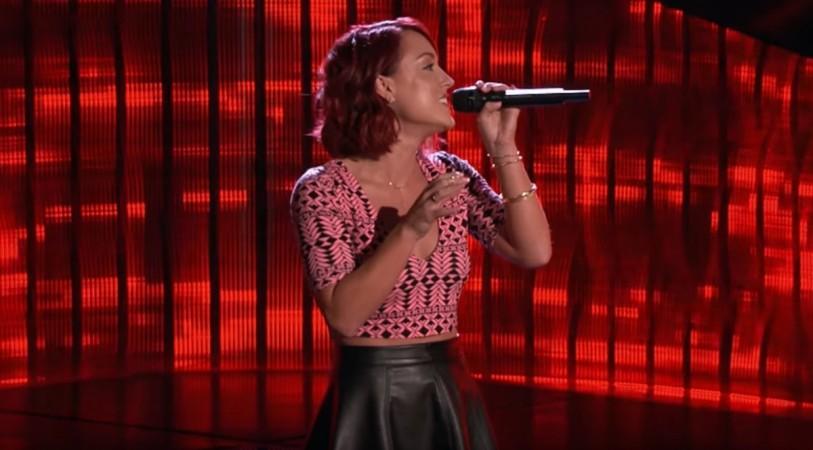 Here is good news for music lovers. Two episodes of the Blind Auditions have been aired since The Voice USA 2017 Season 12 premiered earlier this week, and one more episode will be telecast on Thursday.
Blind Auditions 3 spoilers
The Voice USA 2017 Blind Auditions 3 will be telecast on Thursday at 8 pm EST / 10 ET/PT / 06:30 am IST (Friday) on NBC. It will be an hour episode unlike the two-hour episode on Monday, which means only six candidates may perform.
[READ: The Voice USA 2017 Season 12: More candidates selected in Blind Auditions 2]
The Voice YouTube channel has leaked the Blind Audition of Casi Joy. The 26-year-old singer killed the song "Blue" complete with perfect yodelling. Gwen Stefani took just a couple of seconds to push the "I Want You" button, followed by Alicia Keys, Blake Shelton, and Adam Levine. The coaches gave her a standing ovation for her performance.
"I would do cartwheels to have you on my team. I would literally try to leap over the moon and back for you," said Adam, desperate to have her in his team. Then Blake said, "I'm not giving up until Casi is on my team."
This performance has got almost 400 thousand views in just 16 hours after it was uploaded on The Voice YouTube channel. It is likely to be telecast on Thursday night, and it is to be seen which team she will join.
It appears like the Season 12 of The Voice is going to revive the glorious past. Its premiere on Monday attracted 13.03 million views compared to 12.10 million in Season 11 premiere. The kind of talents we have seen so far in the Blind Auditions has given a hint that Season 12 will be awesome.
Alicia Keys has four contestants in her team after the Blind Auditions 2, while Blake Shelton, Gwen Stefani and Adam Levine have three each.
Here is a complete list contestant after Blind Auditions 2:
Team Adam: Johnny Hayes, Mark Isaiah, Jesse Larson
Team Blake: Brennley Brown, Lauren Duski, Aliyah Moulden
Team Alicia: Anatalia Villaranda, Felicia Temple, Lilli Passero, Autumn Turner
Team Gwen: Stephanie Rice, J Chosen, Savannah Leighton